MR ECONOMIC WINDOW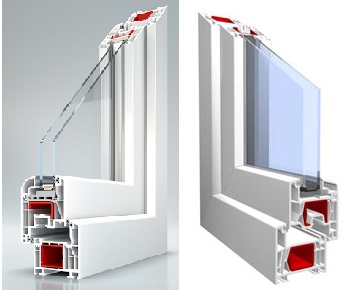 KBE 70CL
Are you looking for affordable window system but with good thermal and sound insulation properties? Then the KBE 70 is the best product for you.
A modern window system must have a good thermal insulation value, could take the right glass, and be stable and reliable and must be available in a range of colours and geometries.
KBE 70 is based on the 6 chamber design, and so also exhibits values similar to others wider systems outstanding bending and thermal insulation properties. Conventional security hardware can be integrated easily on the window.
One of the most important window buying decisions affects the glazing. Owing to the total space it occupies in a window, also glazing has a crucial effect on thermal and sound insulation. At present, 24 mm double insulating glazing is fitted as standard. KBE 70 can also take glazing 10–44 mm thick. Thanks to its small installation depth of 70 mm, this window system presents particularly slender sight lines and hence a larger glass surface. Your benefit – Greater passage of light and greater solar gains.
There is a possibility of installing the REGEL-air that allows microventilation of a closed window. It is installed in the upper zone of the bar and allows continuous ventilation of the room (this option is optional and charged).
KBE 70 windows are available in the most diverse colours and laminates. Whether in classical white or with wood grain or modern colour laminates, e.g. Anthracite grey.
The system is ideal for preconfiguration to your personal needs for thermal insulation, sound insulation, security, colours, and geometries, and is fully recyclable.
Excellent thermal insulation Uf value 1.3 W/(m2K)
Sound insulation values up to 45 dB
70 mm installation depth for greater thermal insulation
Five chamber technology
Ventilation solutions available
Modern, classical design
Most diverse laminate and colour possibilities
Deeper glazing rebate for additional safety and thermal and sound insulation
13 mm between axes for more safety
Improved statics
Recyclable
greenline
MR PVC SISTEM D.O.O. is offering 4 different PVC window systems....