MR ECONOMIC WINDOW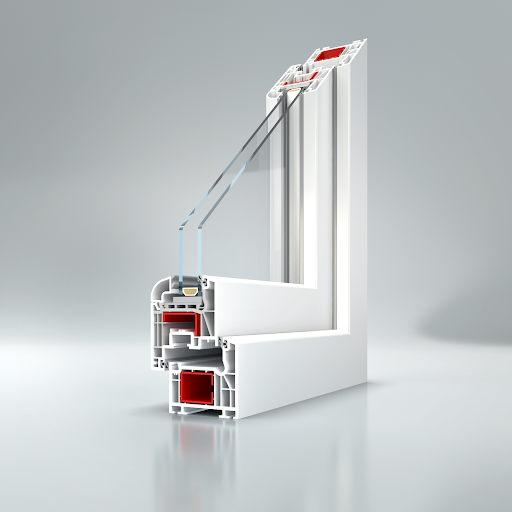 SCHUCO CT70 – 5 chambers
The PVC-U system Schüco CT 70 AS with rebate gasket is based on a 5-chamber technology. Excellent thermal insulation properties and narrow face widths in three different vent contours are the distinctive features of this system.
Schüco CT 70 AS window systems are suitable for a wide variety of uses in both new-build and renovation projects. An extensive range of accessories ensures a high level of system security.
The two drainage levels guarantee an optimum protection against wind, rain and noise.
Silver-grey gaskets on white profiles for discreet appearance.
White Schüco CT 70 PVC-U profiles are delivered with modern, silver-grey gaskets for a discreet appearance.
Main characteristics:
Excellent thermal insulation Uf value from 1.2 to 1.5 W/m2K,
Sound insulation values up to 45 dB
Five chamber technology
Modern, classical design
Recyclable
In addition to multi-chamber profiles, a quality window is also characterized by dependable hardware and glass.
MR PVC SISTEM uses the hardwares of reputable German manufacturer WINKHAUS in production of windows – a new generation of fittings made to meet the modern requirements of housing. It provides easy handling, good window sealing, regular ventilation and, most importantly, burglar protection.
More information: https://www.mrpvcsistem.rs/en/hardwares/.
Glass is the element in window design that occupies the largest surface area and therefore has the greatest influence on the thermal and sound insulation of the joinery.
More information: https://www.mrpvcsistem.rs/en/glass
MR PVC SISTEM D.O.O. is offering 4 different PVC window systems....