Why quality hardwares?
MR PVC SISTEM uses the hardwares of reputable German manufacturer WINKHAUS in production of windows.
These fittings have been present in the Europe market for many years, with a wide network of distributors provided, so you cannot be in a situation where there is no spare part..
Winkhaus activPilot fitting is a new generation of fittings made to meet the modern requirements of housing. It provides easy handling, good window sealing, regular ventilation and, most importantly, burglar protection.
It is very easy to install, adaptable to all window shapes (arched and sloping windows). Suitable for closing openings of greater height with a load capacity of up to 130 kg per wing (depending on the appearance and purpose of the element).
This innovative system is made of high quality steel with octagonal anti-theft wedges that slide under the grips while locking, thus reducing the chance of burglary. By upgrading the basic fitting system with a few additional elements, as well as with window lock handles, drill protection and pamplex windows, the window security level can be raised to the WK2 level.

This fitting is functional-adaptable to different requirements on objects. By adding elements to the basic model of activPilot fittings, we can get SELECT, COMFORT and CONTROL fittings that can be installed on windows of certain types of PVC profiles.
If the interior design requires it, the windows can be made with hiden hinges, inserted into the frame itself, invisible to the outside to give a stylish window look. Here we are talking about activPilot SELECT shackles.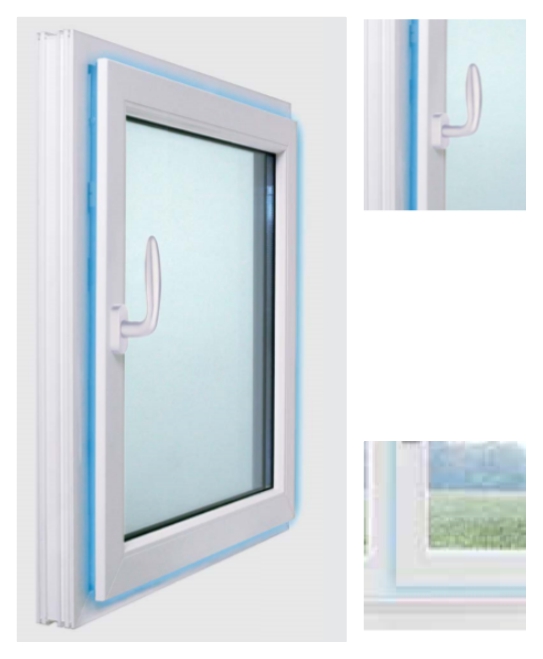 If the PVC windows require regular ventilation and you do not want the windows open permanently to the tilt, then the ideal solution is activPilot COMFORT hardware. This upgrade of the basic activPilot fittings model provides continuous ventilation through a "hidden opening" while providing anti-theft protection. The entire window opening provides approximately 6mm of ventilation space, which is invisible from the outside. It can be fitted to PVC profiles that have a third central gasket. The tilt opening is not supported by this system.
By upgrading activPilot hardware with CONTROL components, we get integrated window control. It works by allowing special signals to automate the opening and closing of windows, to protect against unauthorized access or burglary by connecting to alarm systems, to save energy by closing windows when starting heating …