SLIDING AND FOLDING PVC
1. Tilting and sliding system – PSK PORTAL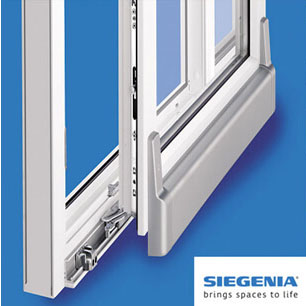 The most popular sliding system in south Europe with excellent features in both PVC and aluminum systems. Provides excellent breathing and security for your home. Also known as the COMBI SYSTEM.
---
2. Lift-sliding systems
---
PVC SYSTEMS:
PVC lifting system – KBE PremiDoor 76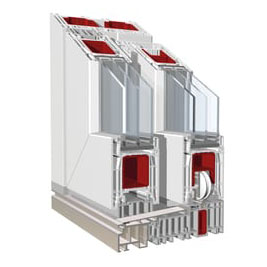 PVC Sliding Lift System – KBE PremiDoor 76 – Suitable for turning your living room into a bright sunny garden. Excellent insulation Uf = 1,4W / m2K. Great stability, wind resistance, easy handling with minimal effort. Individual elements of the PremiDoor 76 system can be produced up to 2.60m high and up to a maximum width of 6.50m. An impressive 16.9m2 per element. It is available in standard white, as well as in other shades and wood décor that are custom made.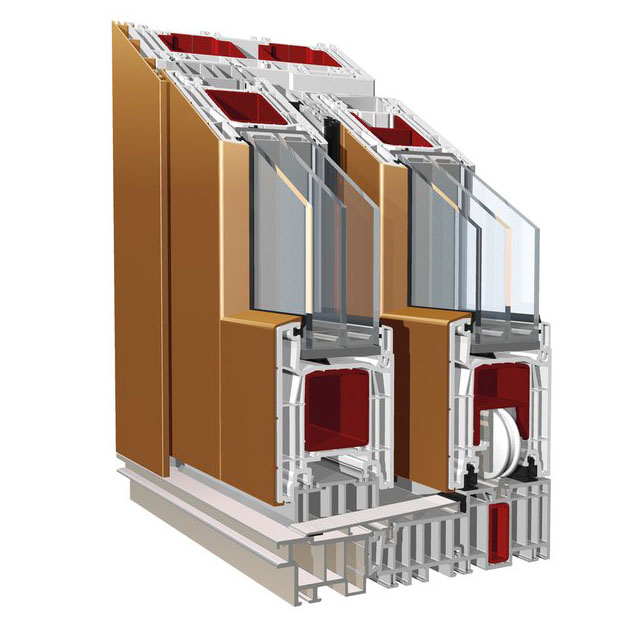 The PremiDoor system can pair with modern aluminum systems by installing an aluminum lining on the outside with the same visual effect, but with better U values than aluminum windows and doors. This system is called PremiDoor 76 AluClip and can be made to a maximum height of 2.40m and a width of 6.50m. It is an excellent choice in situations where the exterior of the building requires a certain appearance, because the aluminum lining can be plasticized in a large number of tones per Ral card.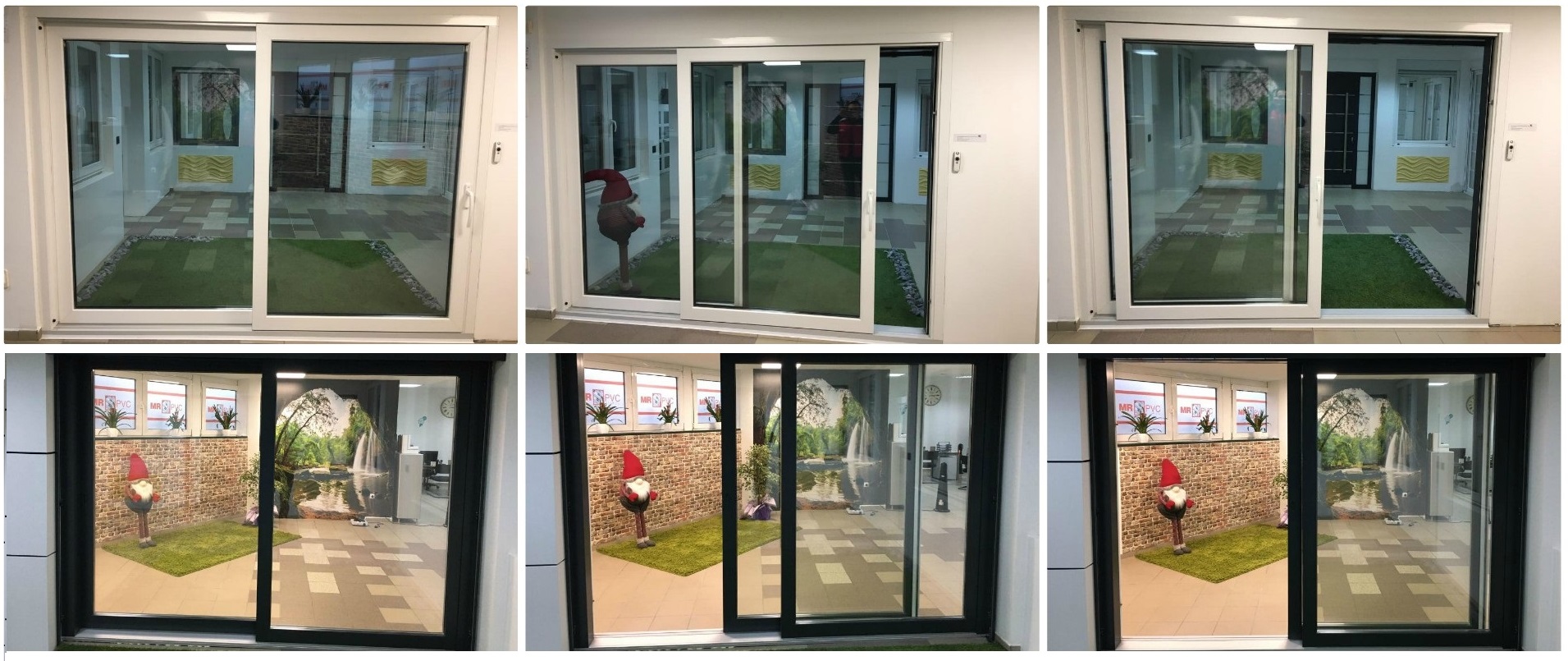 PremiDoor 76 AluClip u beloj boji sa antracit alu oblogom
---
3. Classic Sliding Systems
---
PVC SYSTEMS: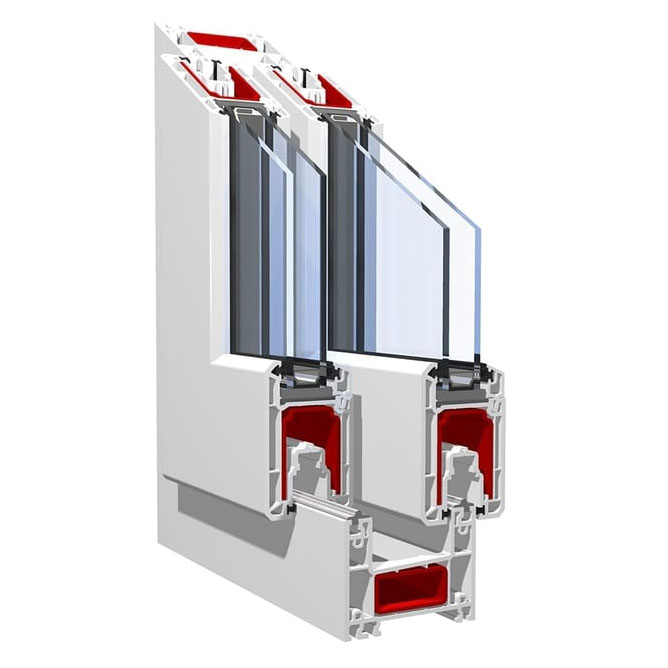 KBE PREMILINE is a sliding system characterized by quiet handling. It is suitable for glazing terraces, interior remodeling of rooms. With a high level of structural stability, it also provides a high degree of safety. Can be made in combination with fixed overhead lights. This system has a brush stroke and is applicable to objects where thermal is not a crucial factor.
---
4. Harmonic system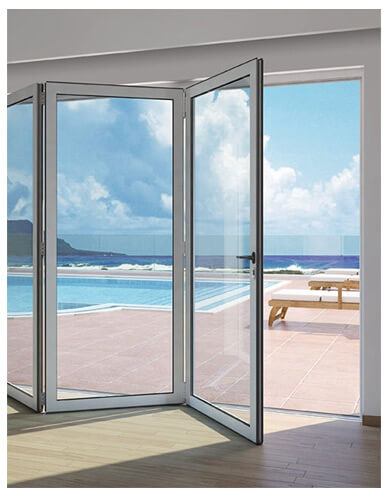 Accordion system
Designed and developed to meet all the requirements of closing large openings in both residential and commercial areas. Can be used in aluminum and PVC systems. All wings can be folded into one end of the opening to take up less space. Ideal for transparency, harmoniously tying indoor and outdoor.
---
Sliding systems
---