Entrance doors
Entrance doors are mirror of any home and, depending their dimensions, can be produced as single sash or double sash doors. PVC doors can be white and in colors of wood decor (golden oak, walnut), and for aluminum doors the profiles can be plasticized in different colors according to the RAL card.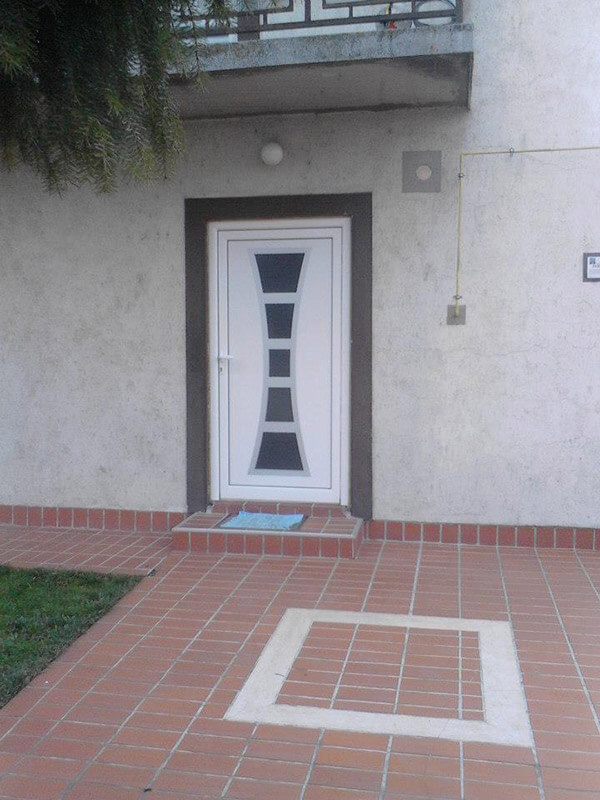 Single-sash aluminum and PVC doors
Optimal dimensions of the single-sash door are from 700 to 1100 mm wide and from 2000 to 2100 mm high. For the appearance of single-sash aluminum and PVC doors, we have a large selection of decorative panels, but you can also design them yourself with a lot of variations in appearance that allows you to combine glass, moldings in glass. white panel as well as combining the T-bar settings in the same.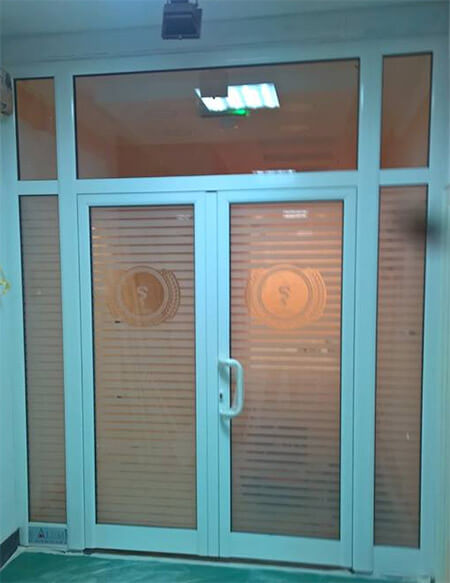 Double sash PVC and ALU doors
The optimum dimensions of the double doors are from 1200 to 1800 mm wide with an auxiliary wing, and from 1800 to 2000 mm with the possibility of two identical wings. As with single-sash PVC and ALU doors, you can choose the appropriate decorative panel for the variant of double-glazed doors, or design them yourself with our suggestion, and our skilled craftsmen will put your wish and idea into action.
ENTRANCE PVC DOORS
The entrance PVC door is made of high quality PVC profiles resistant to UV radiation, framed with a safety five-point door lock and large corresponding hinges with a load capacity of 150 kg per hinge (mainly 3 hinges per wing). PVC doors are characterized by good thermal insulation but are not recommended for places exposed to the sun for most of the day.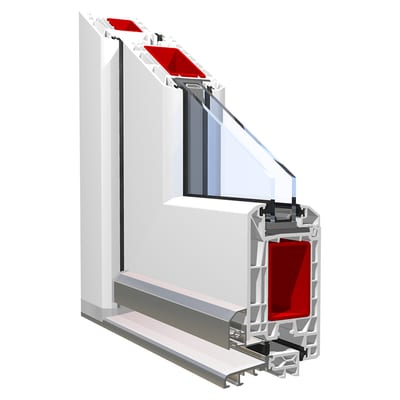 KBE 70 CL front door
The front door in this series is one of a series of economic profiles where you get a significantly quality product at a great price. The sash profile is four-chamber reinforced with 2mm steel, welded joints at the corners of the sash which give firmness to the entire sash and prevent swaying of the sash;
The 70 CL system guarantees high thermal insulation, which is obtained by narrow profiles and 70 mm installation depth. Weatherproof, windproof as well as a sealing class provide all-weather safety.
Entrance doors can be made as single or double doors, in white and in the colors of the wood decor: golden oak (golden oak) and walnut (nuss baum). There is a choice of various decorative PVC panels.
PVC profiles are made exclusively using lead-free stabilizers and are fully recyclable.
Za parametre zvučne i toplotne izolacije izabrane kombinacije možete kontaktirate naše prodavce koji će na ovlašćenom program dobavljača izračunati ove vrednosti.
Main characteristics:
Installation depth 70 mm
Classic, straight-line design
Glass package up to 42 mm
Large selection of colors and decor
Greenline – the use of lead-free stabilizers in fresh material
Recyclable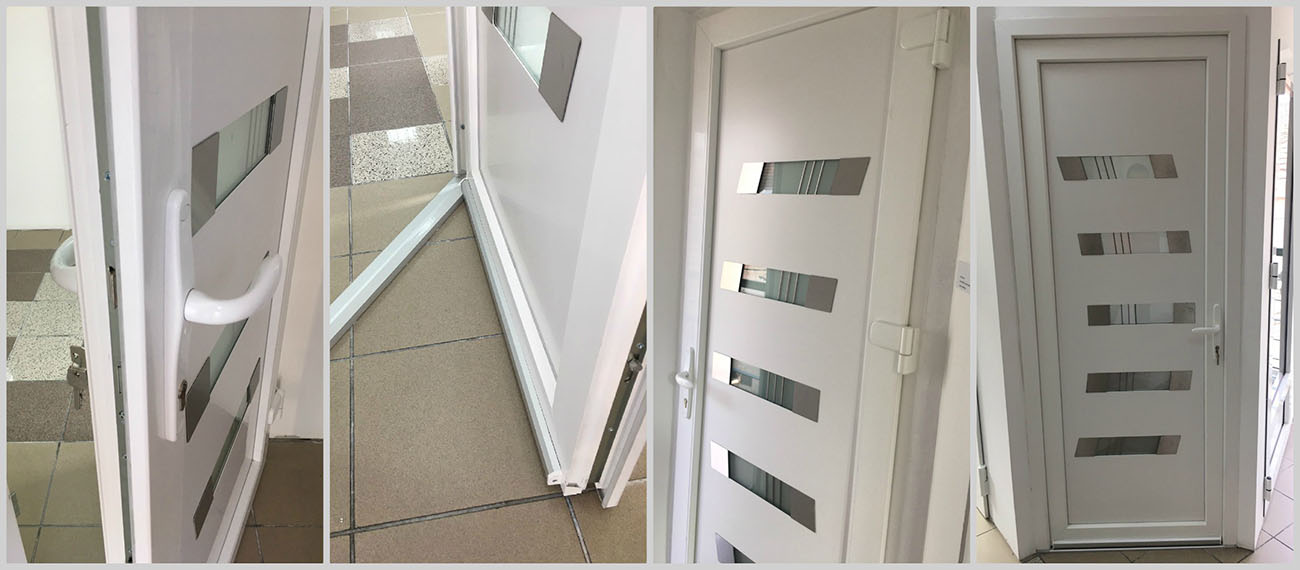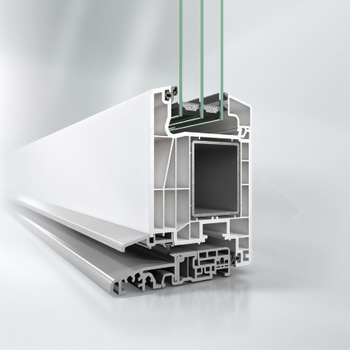 Schuco LivIng front door
Schuco LivIng is a new generation of PVC profiles whose design, flexibility and energy efficiency are synonymous with quality. With the state-of-the-art EPDM rubber seal system, it provides effective protection against wind and rain.
They are made of 7-inch profiles in 82mm thickness with variants of gasket rubber with three or two sealing levels. Doors with three gaskets fully meet the requirements of passive house construction.
On the connections of the sash, in all four corners within the reinforcement, special types of joints are placed, which are welded together with the profile and additionally reinforce the structure of the wing itself. The reinforcement inside the wing profile is 2mm thick. The white color of the profile comes in combination with gray tires, while the other colors and wood decor are made with black gasket rubber. Along with the white door, there are white doorknobs and hinges as standard.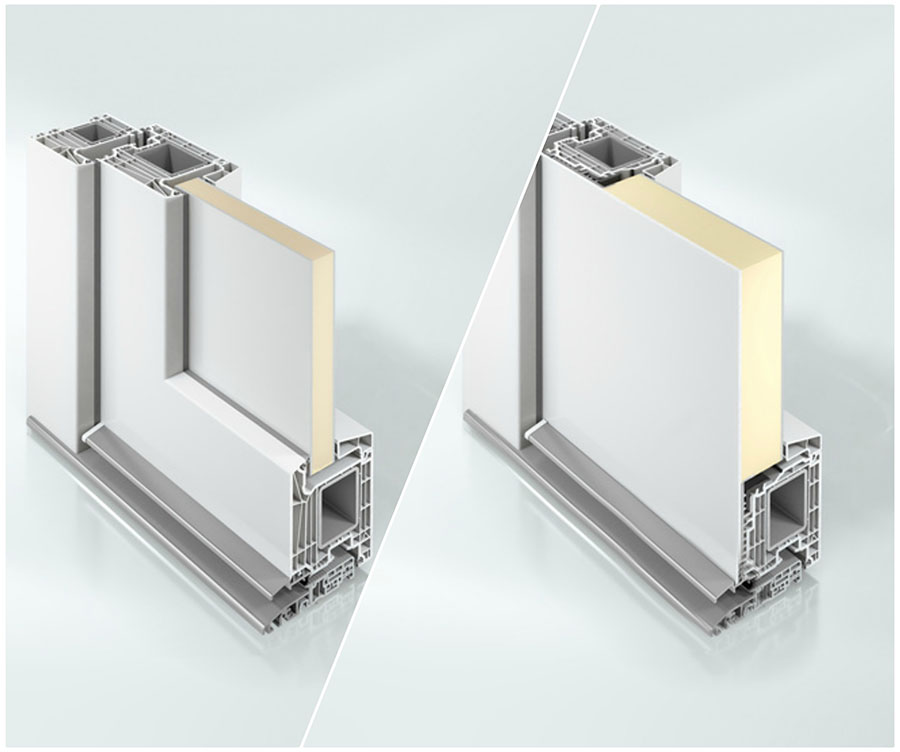 What further characterizes this system is the ability to create a door with a panel inside the sash, but also with a panel across the sash on the outside of the door, the so-called. a hidden wing that gives the door an elegant look.
ALUMINUM ENTRY DOORS
Aluminum front doors can be with and without thermal break depending on whether thermal insulation is a necessary condition. Entrance doors with thermal break are doors that have excellent thermal insulation and are at the same time characterized by firmness and durability, so they are recommended for openings of larger areas and for those exposed to the sun for a good part of the day. Entrance doors without thermal break are most often intended for entrance to buildings where thermal insulation is not necessary and the price is much more favorable. They have the ability to set up accessories, such as handrails, el. slicpleh to connect to the intercom, shutter automatic door closing device, depending on purpose. The same equipment can also be installed on aluminum doors with thermal break, if the facility requires their installation.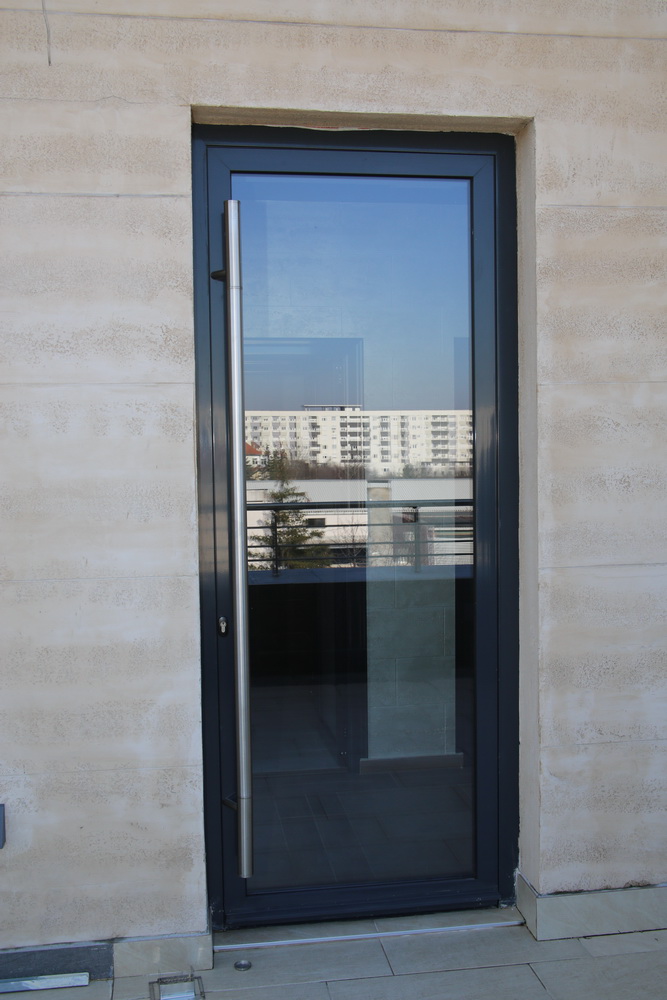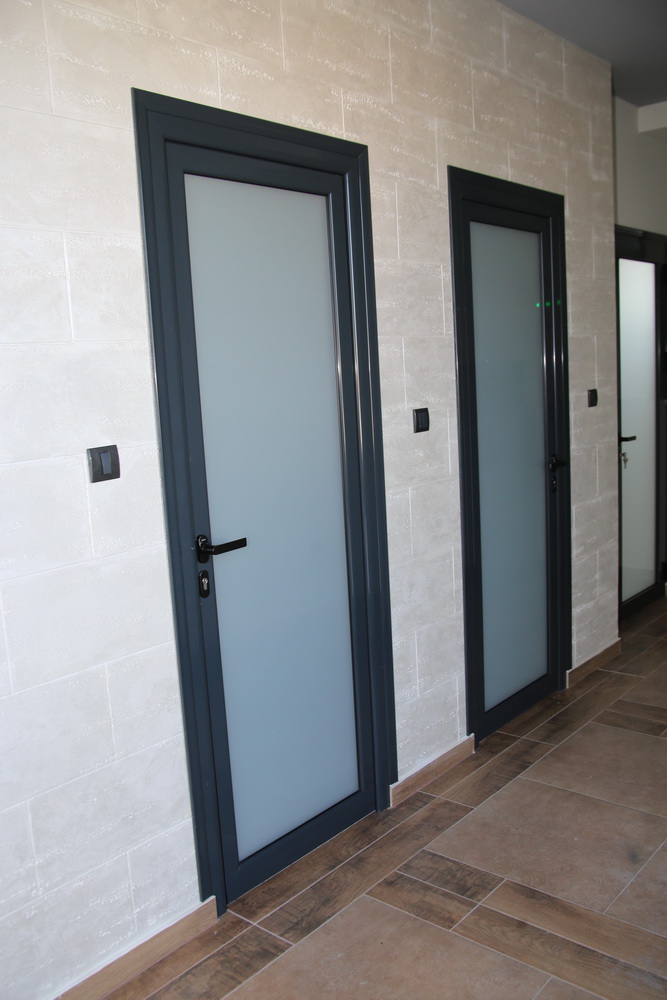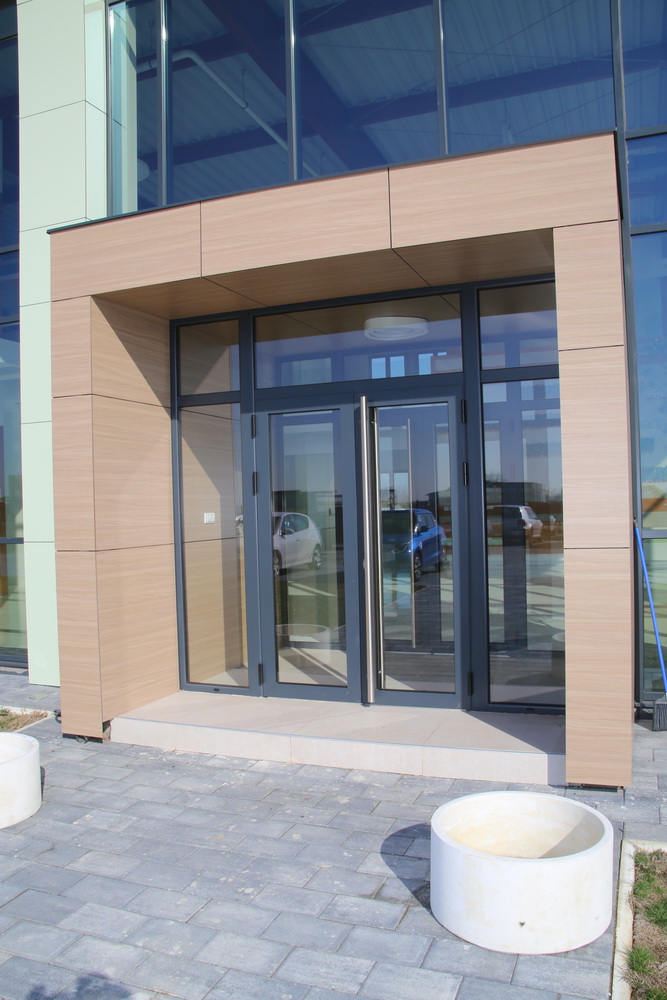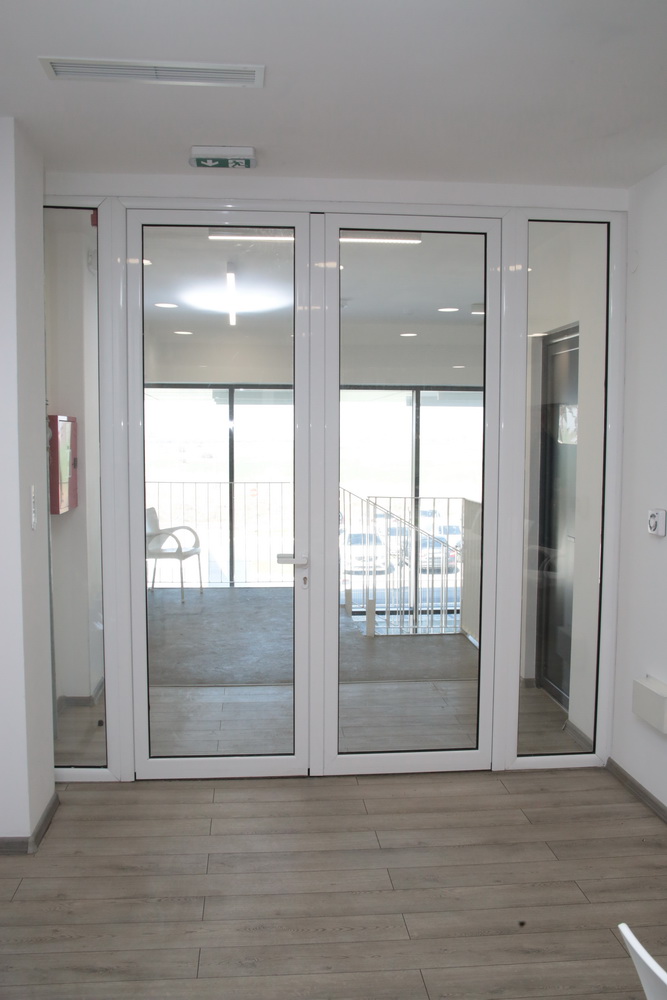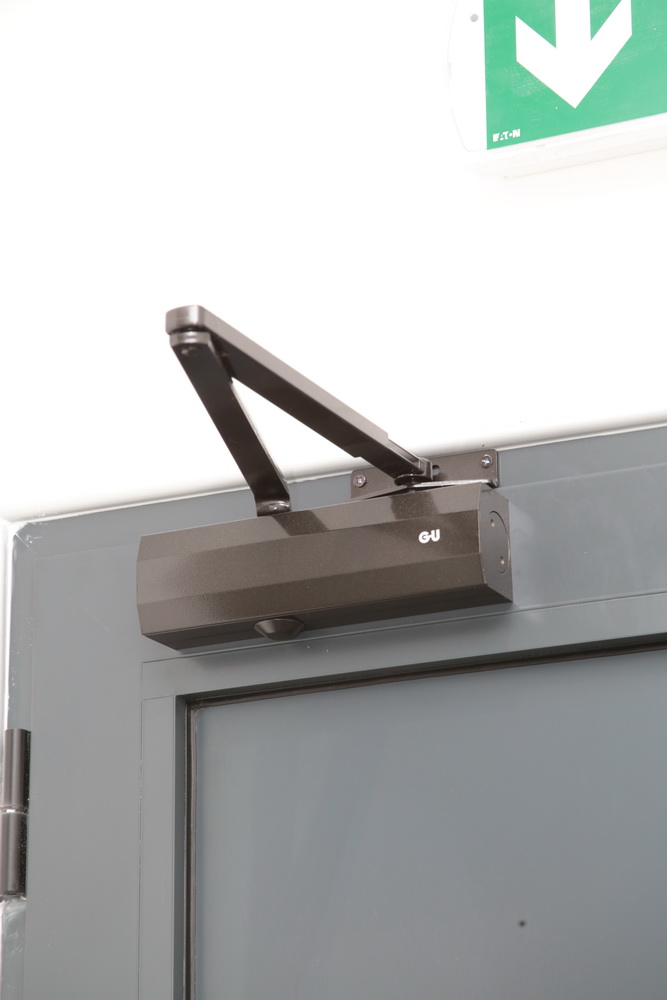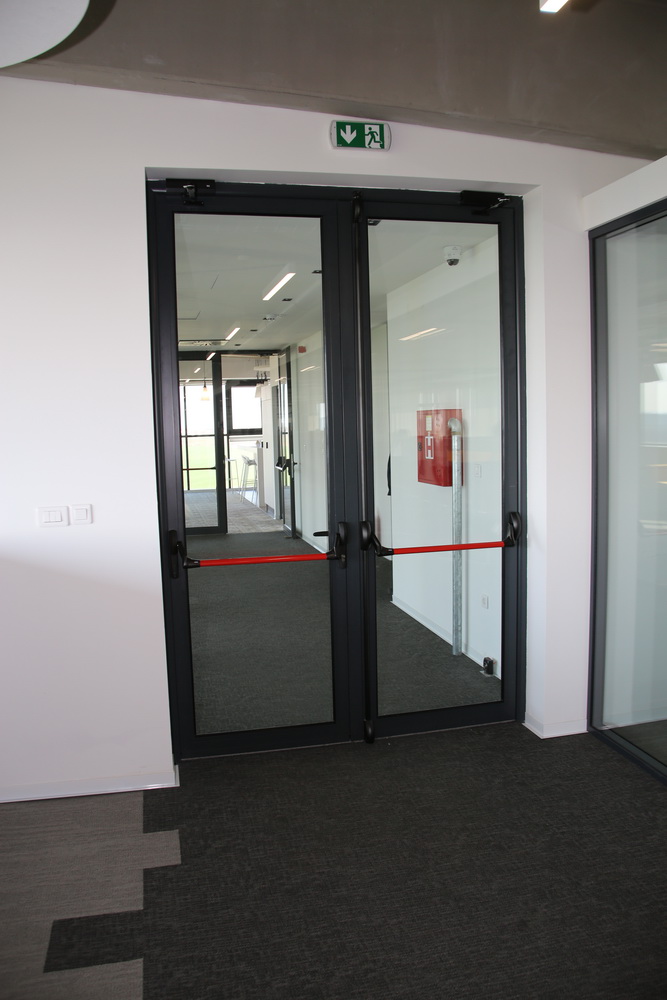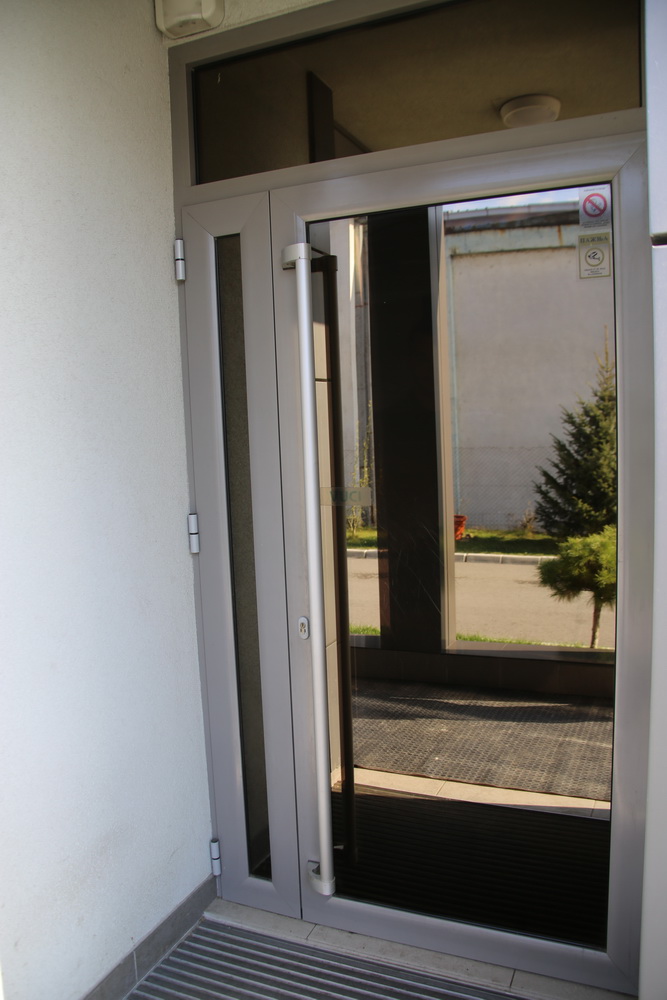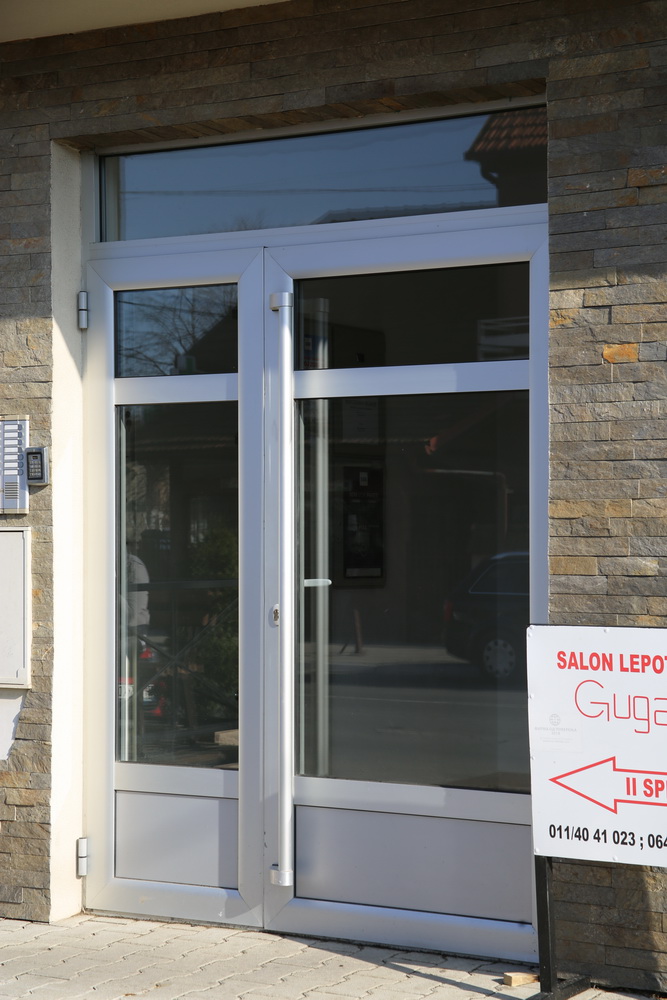 Exclusive Entrance doors
Following modern tendencies and more and more prevalent design of business and residential buildings, we have included the production of aluminum entrance doors with a hidden sash in our production. In addition to quality, this door model has an elegant look. By choosing a color, decorative panel, glass, handrail and all the details on the door, it can be said that the customer puts his or her personal stamp on them.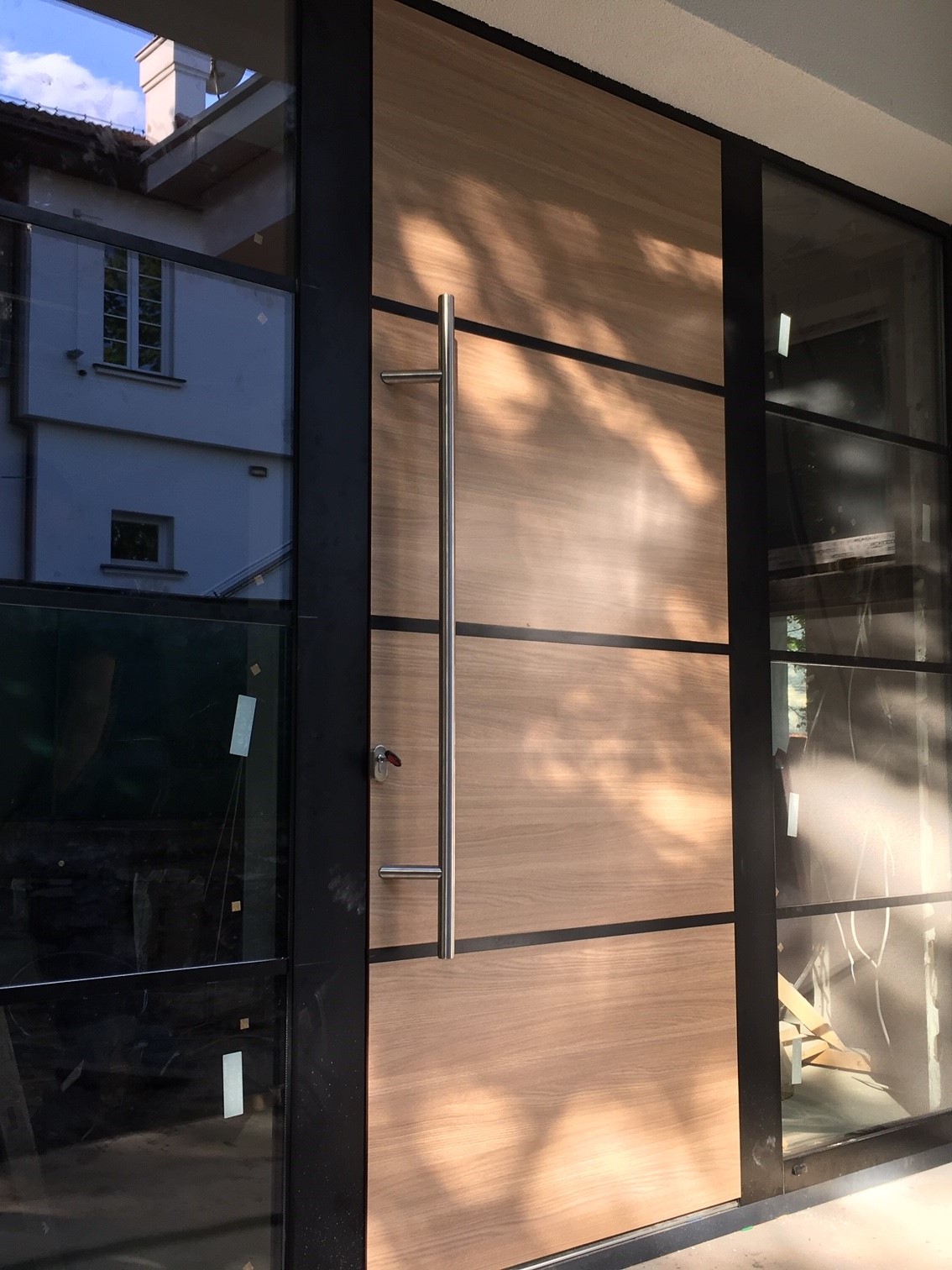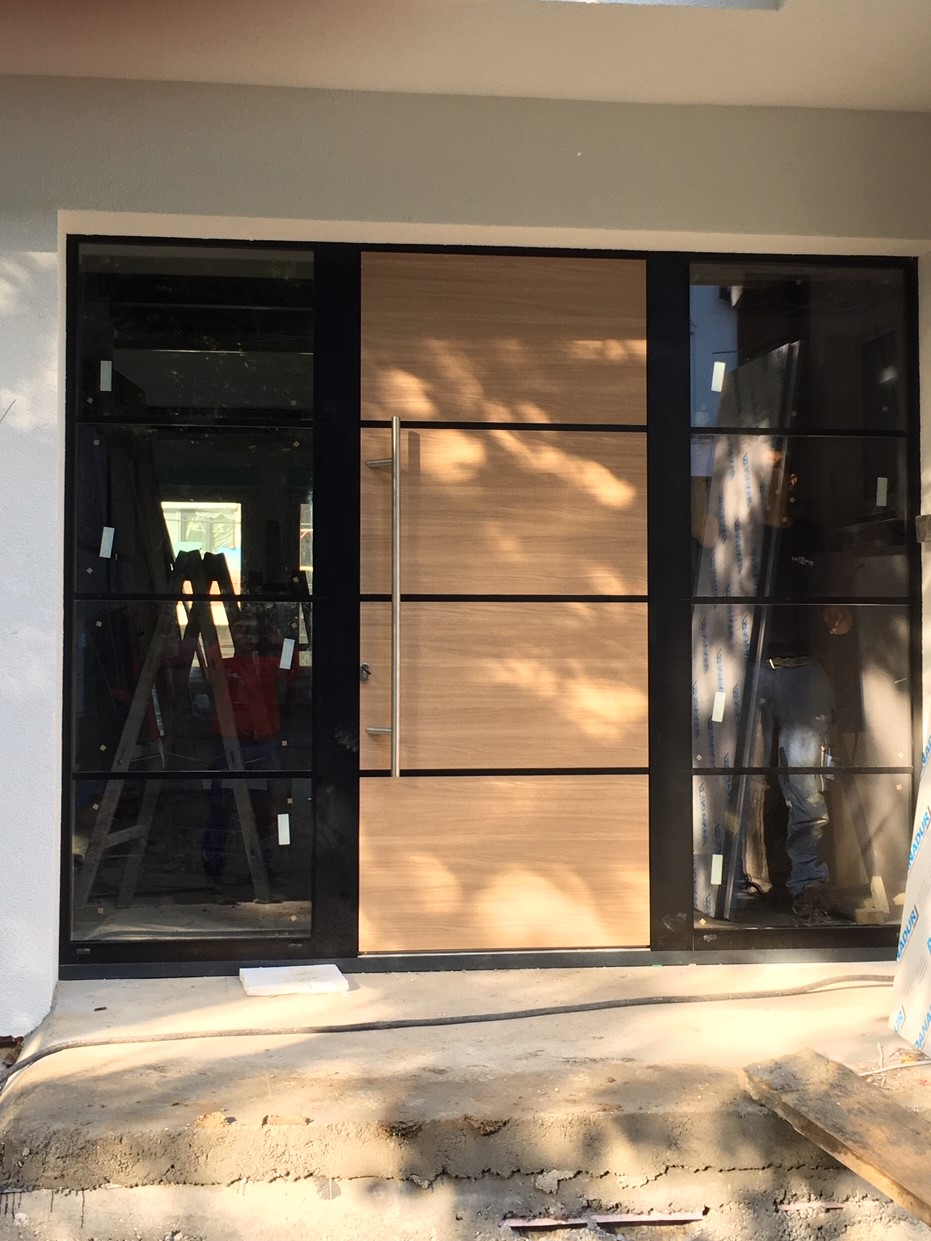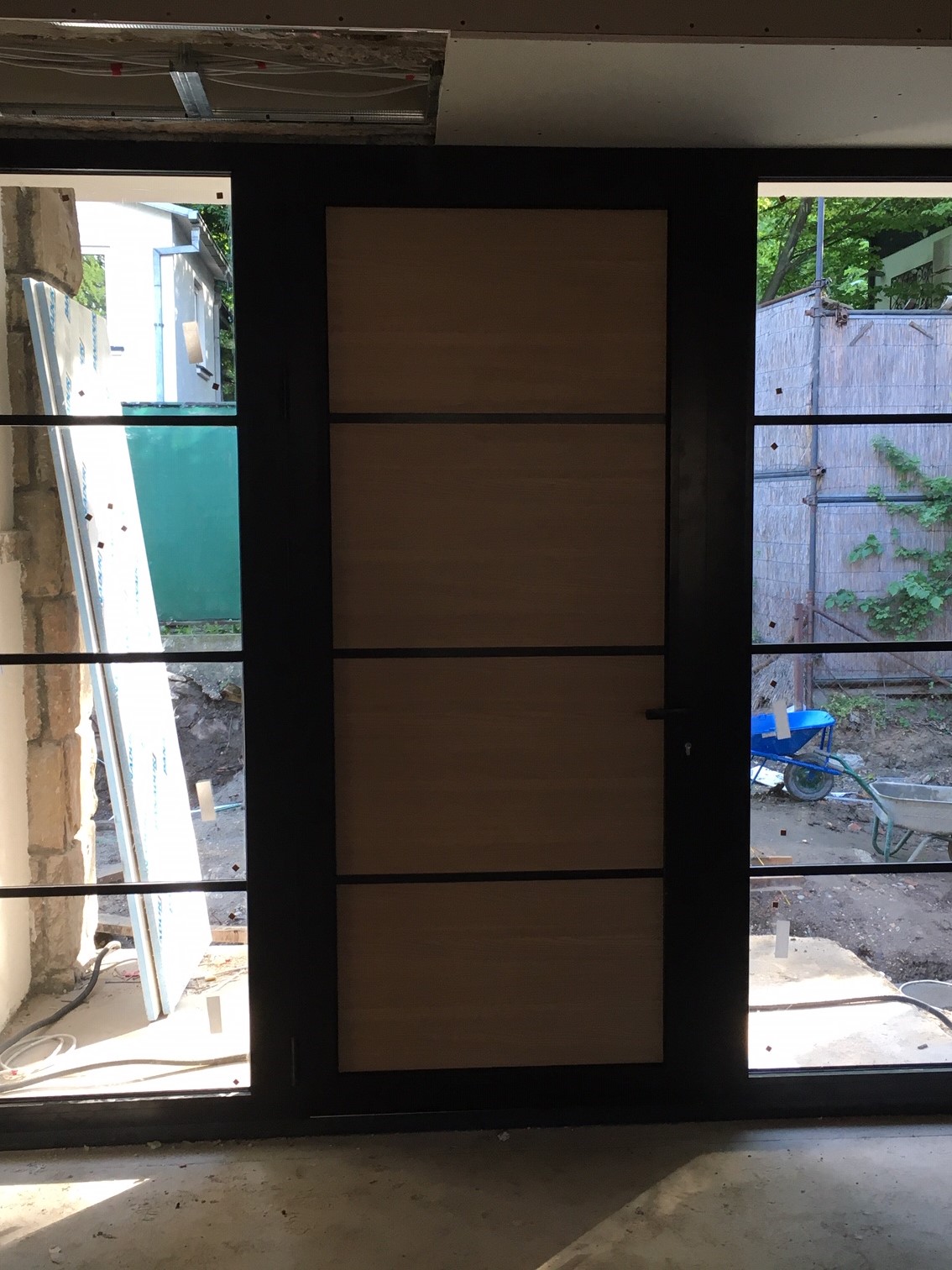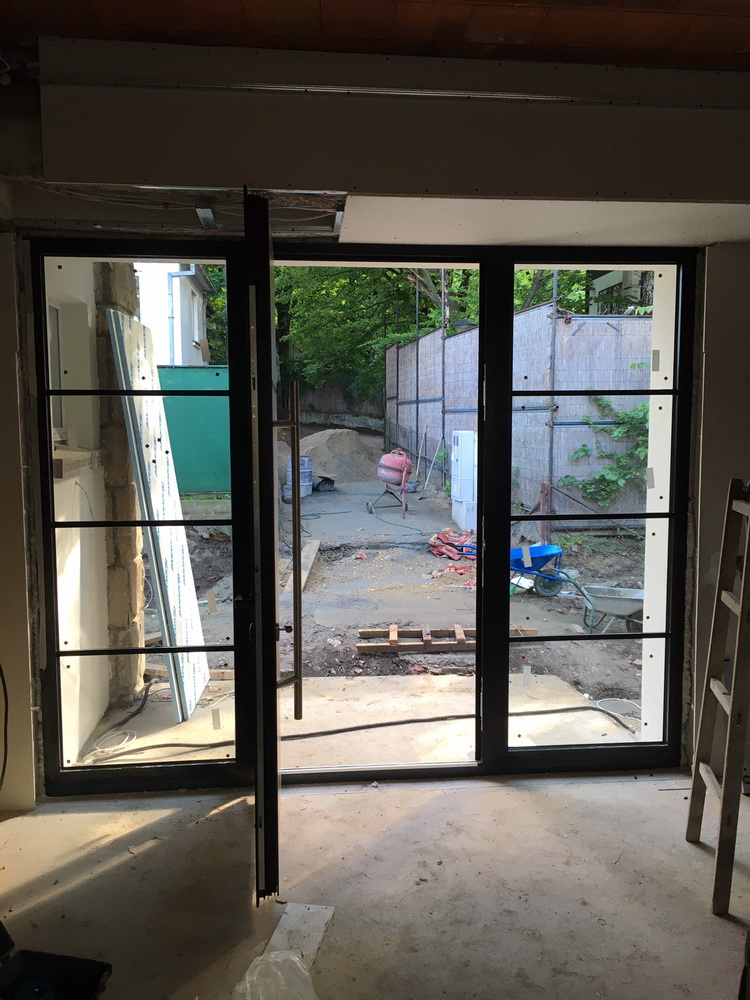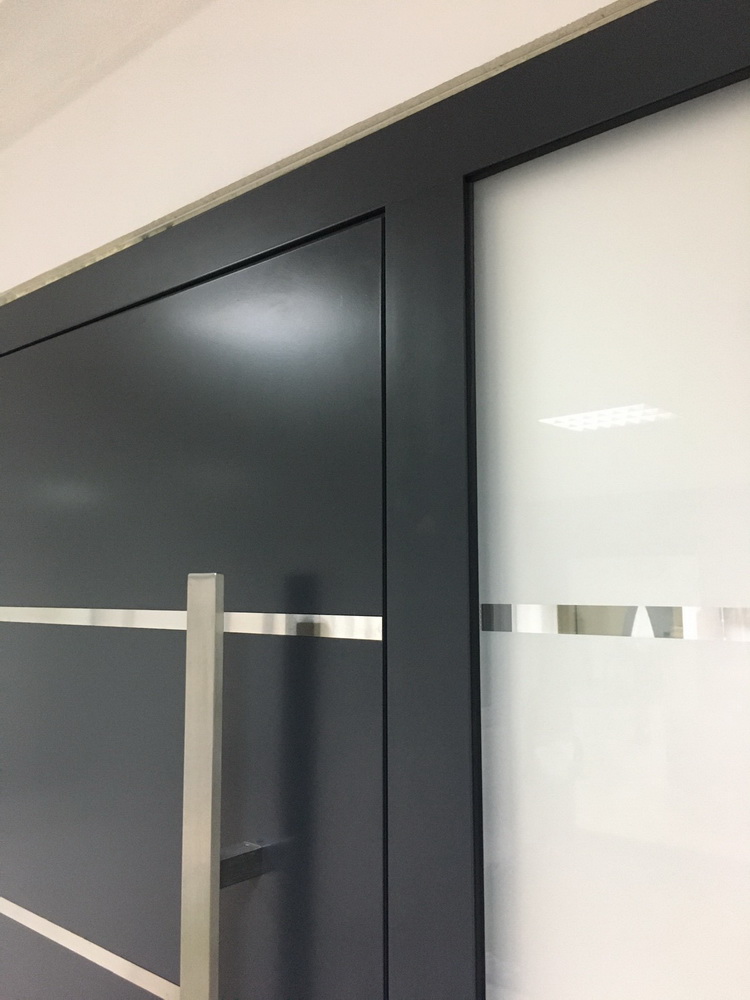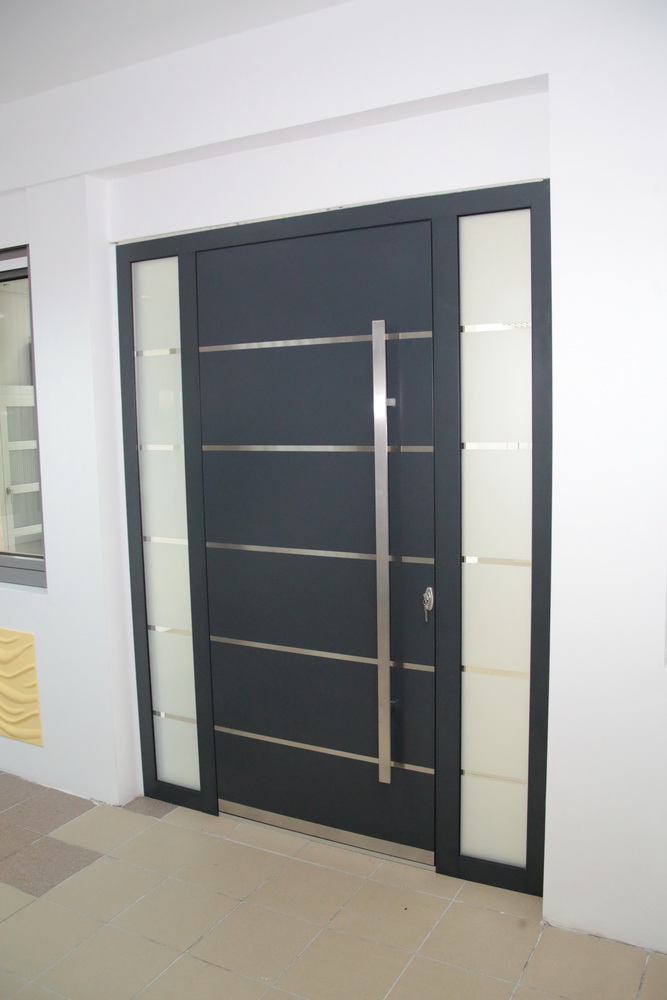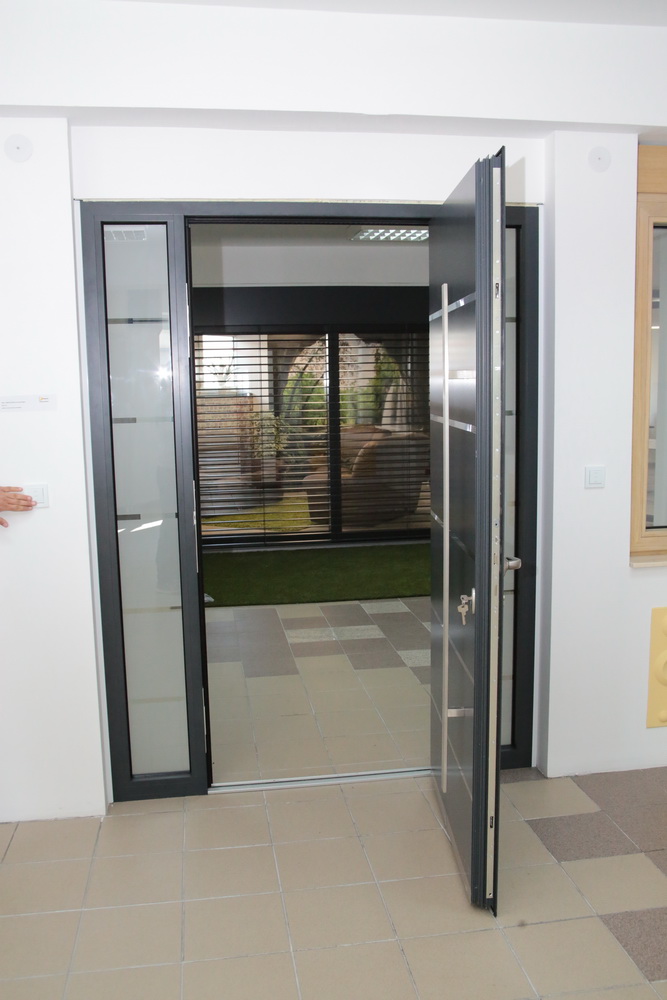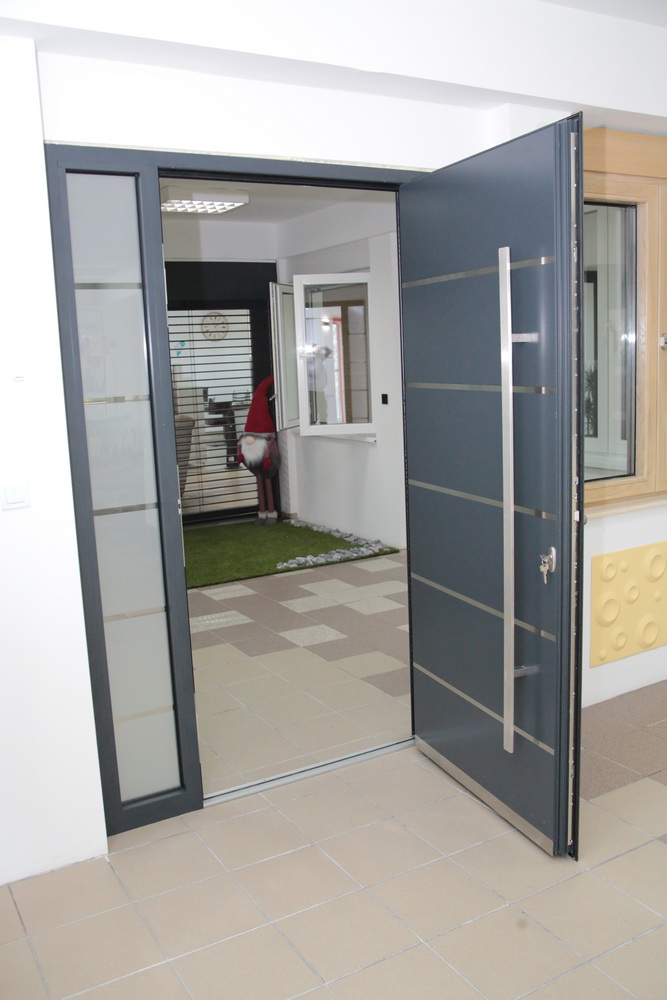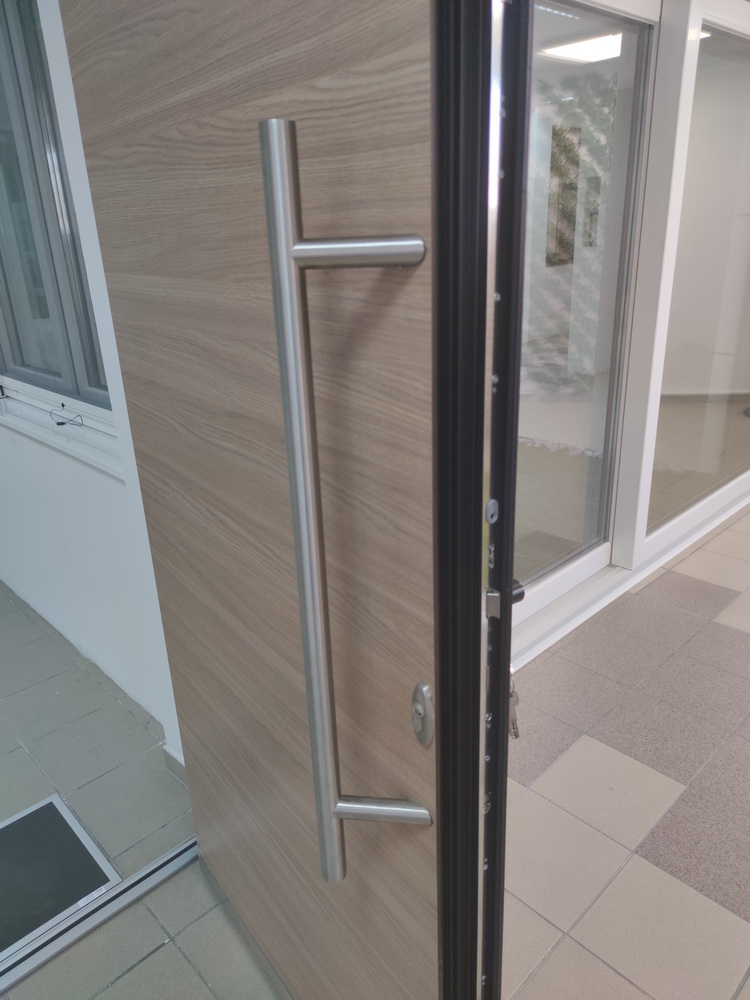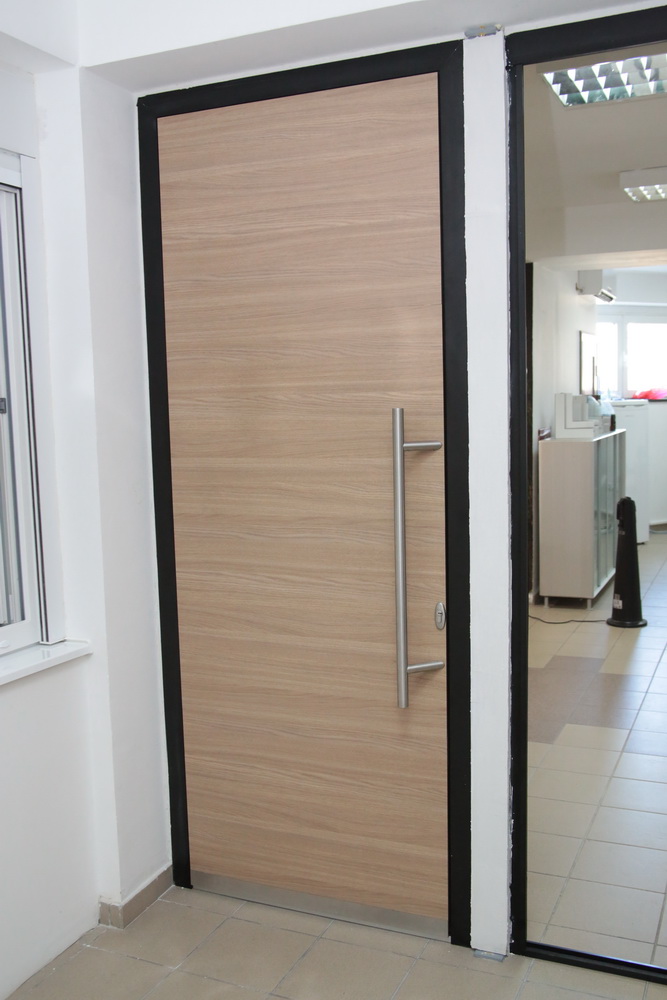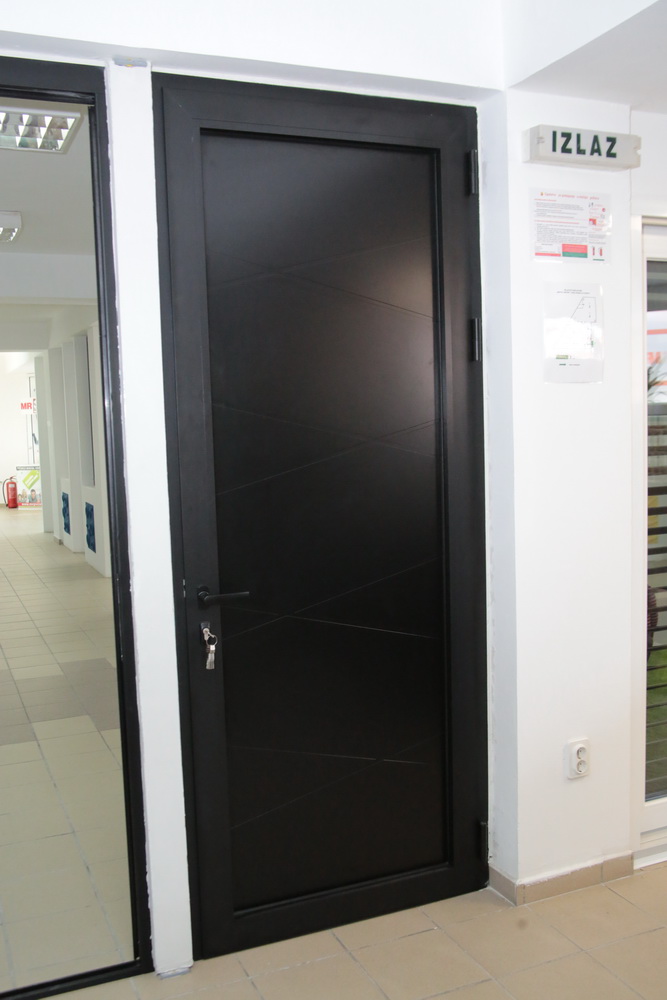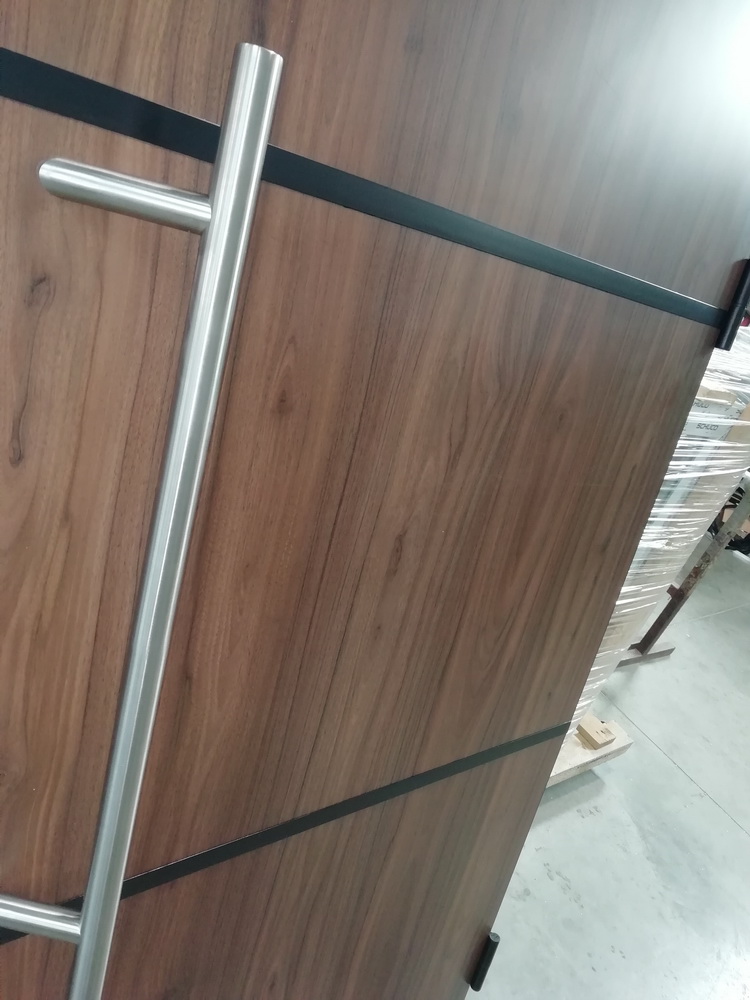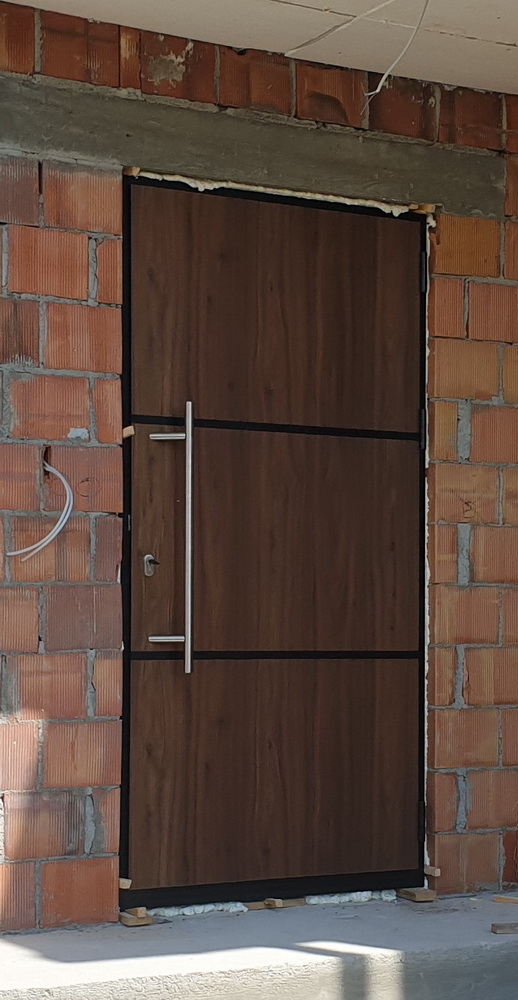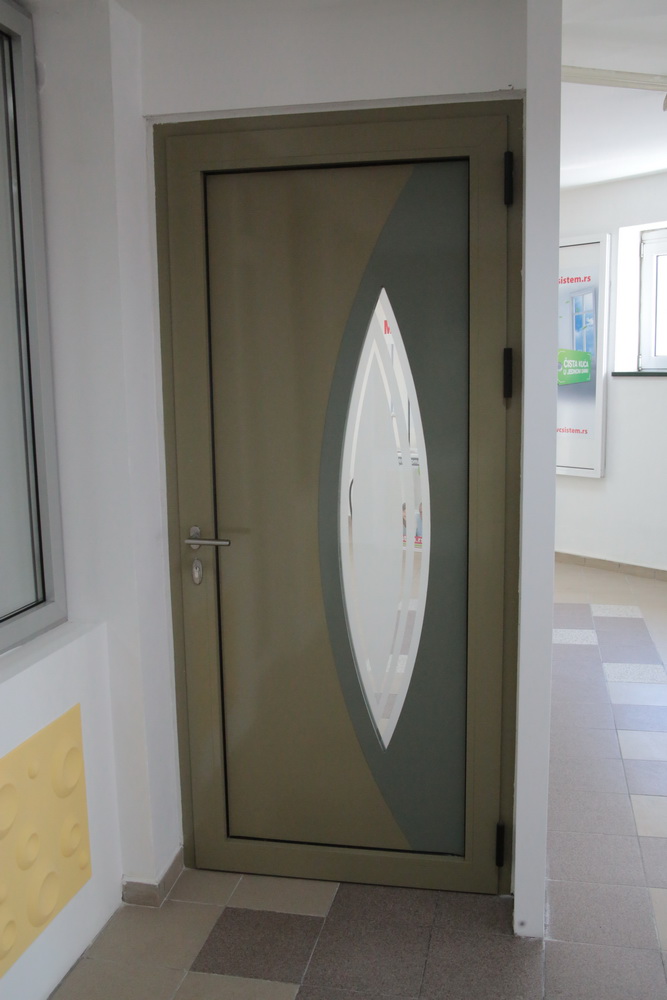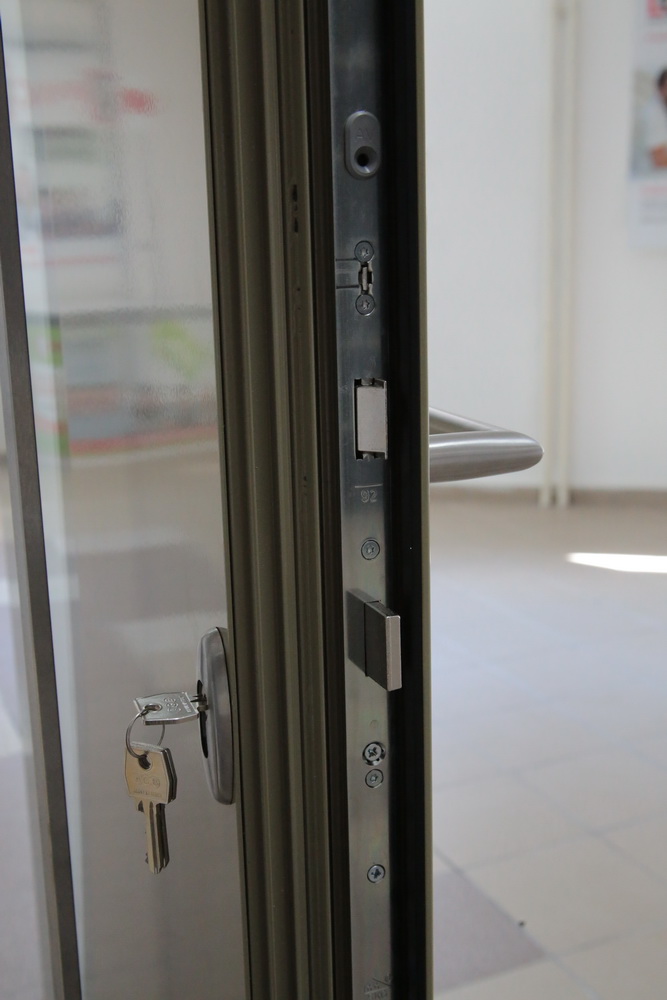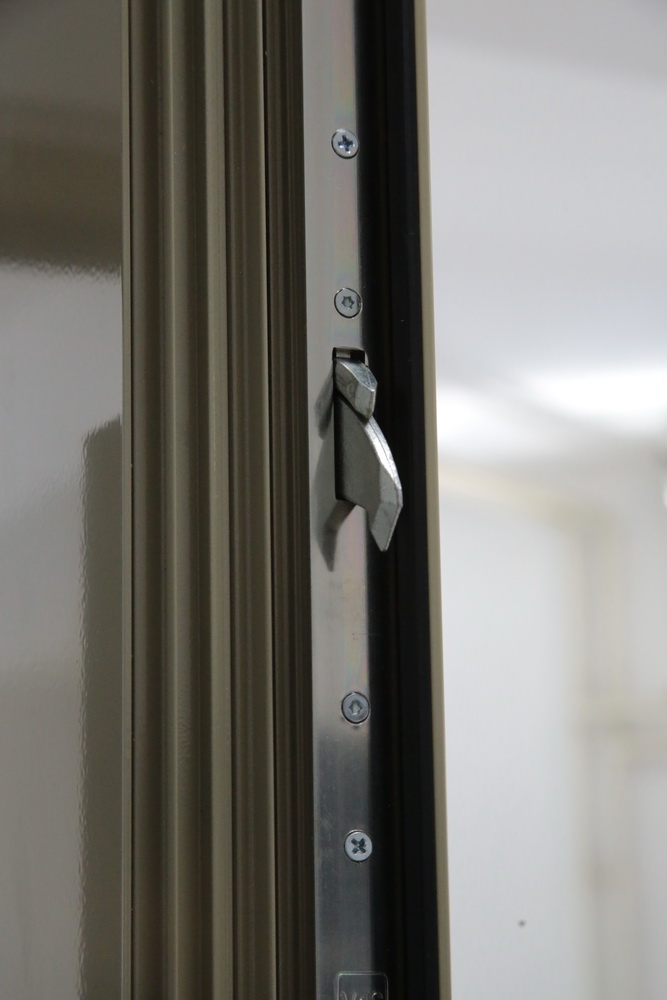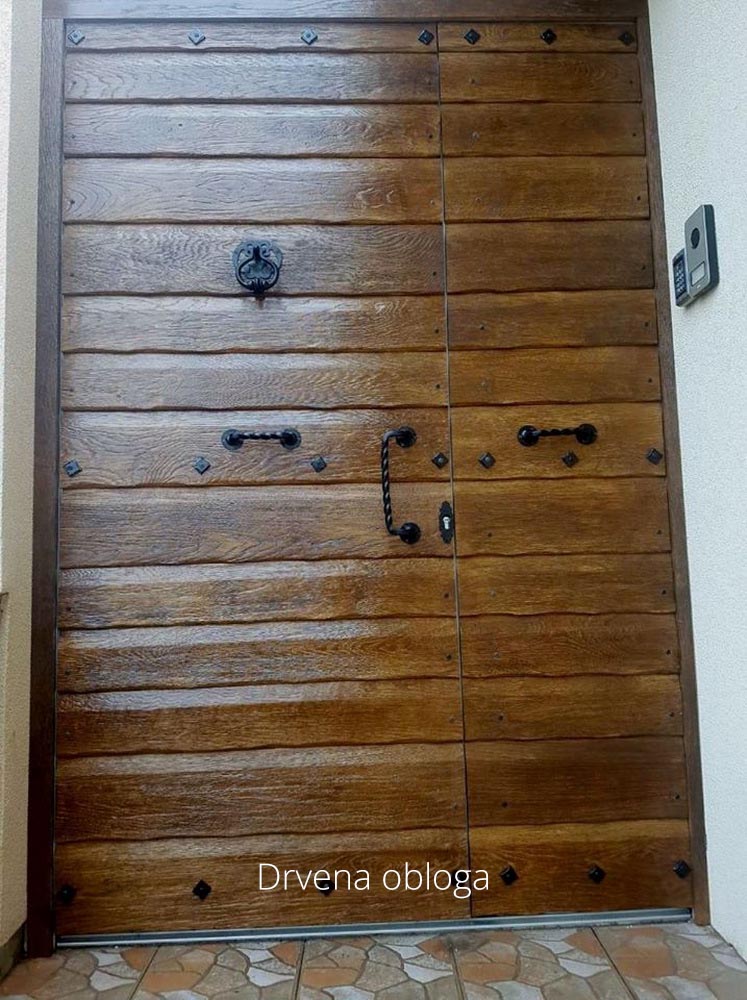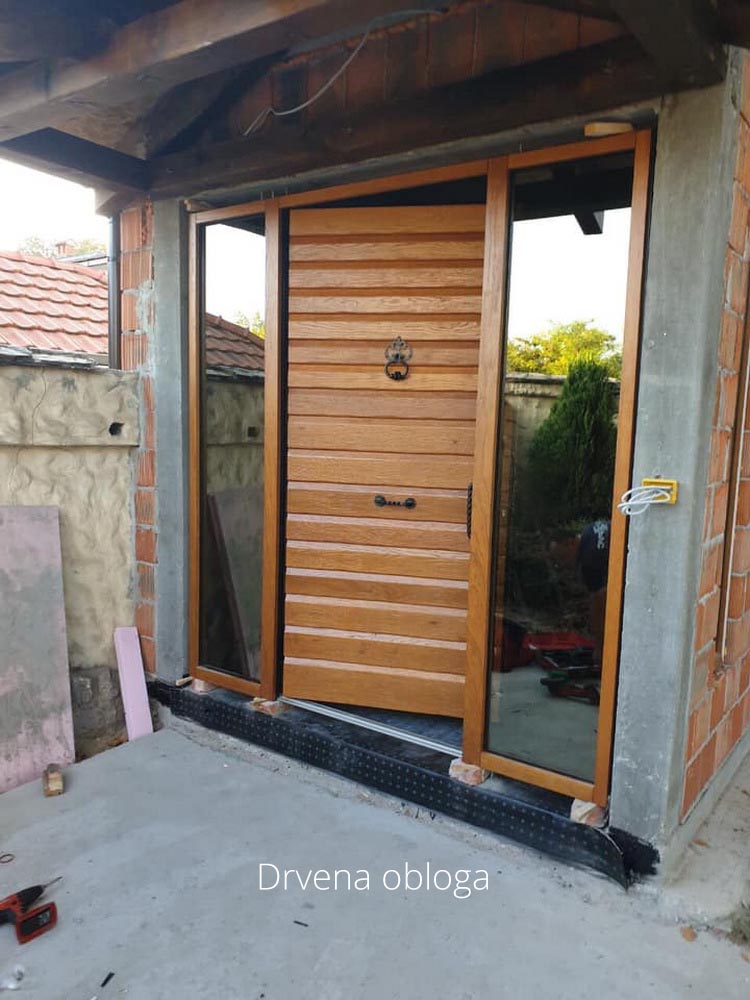 MR PVC SISTEM D.O.O. is offering 4 different PVC window systems....