The entrance PVC door is made of high quality PVC profiles resistant to UV radiation, framed with a safety five-point door lock and large corresponding hinges with a load capacity of 150 kg per hinge (mainly 3 hinges per wing). PVC doors are characterized by good thermal insulation but are not recommended for places exposed to the sun for most of the day.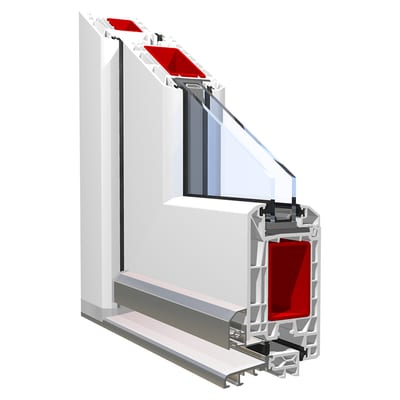 SCHUCO CT70 front door
The front door in this series is one of a series of economic profiles where you get a significantly quality product at a great price. The sash profile is five-chamber reinforced with steel, welded joints at the corners of the sash which give firmness to the entire sash and prevent swaying of the sash;
The 70 CL system guarantees high thermal insulation, which is obtained by narrow profiles and 70 mm installation depth. Weatherproof, windproof as well as a sealing class provide all-weather safety.
Entrance doors can be made as single or double doors, in white and in the colors of the wood decor: golden oak (golden oak) and walnut (nuss baum). There is a choice of various decorative PVC panels.
Za parametre zvučne i toplotne izolacije izabrane kombinacije možete kontaktirate naše prodavce koji će na ovlašćenom program dobavljača izračunati ove vrednosti.
Main characteristics:
Installation depth 70 mm
Classic, straight-line design
Glass package up to 42 mm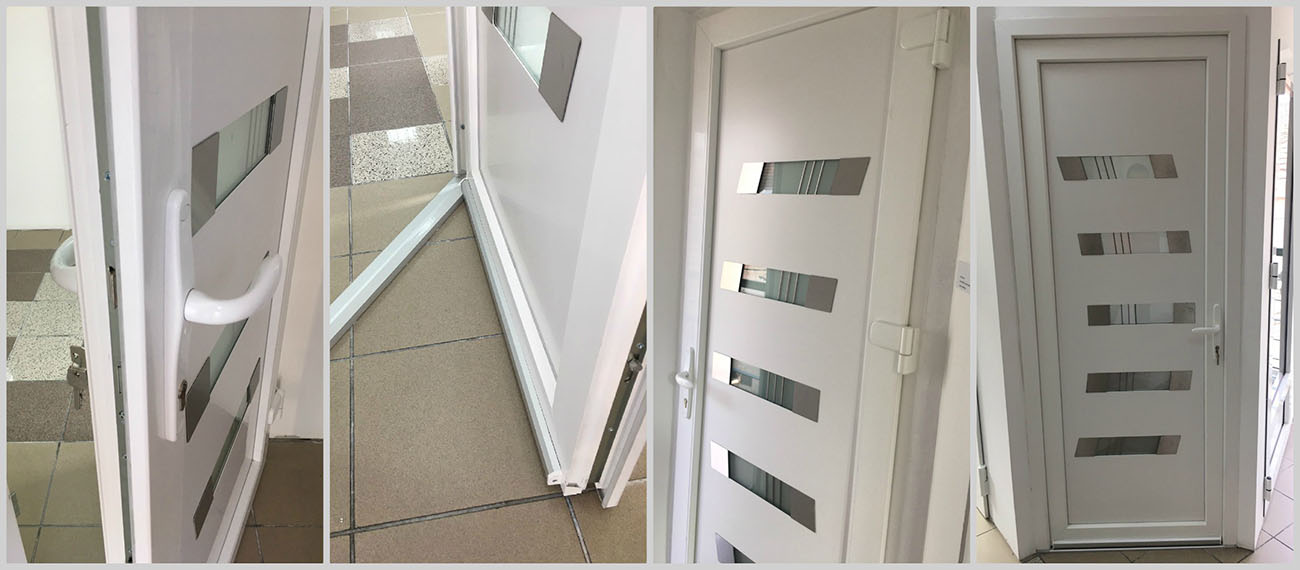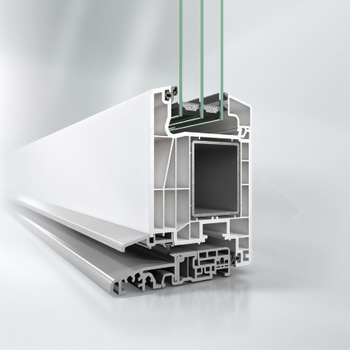 Schuco LivIng front door
Schuco LivIng is a new generation of PVC profiles whose design, flexibility and energy efficiency are synonymous with quality. With the state-of-the-art EPDM rubber seal system, it provides effective protection against wind and rain.
They are made of 7-inch profiles in 82mm thickness with variants of gasket rubber with three or two sealing levels. Doors with three gaskets fully meet the requirements of passive house construction.
On the connections of the sash, in all four corners within the reinforcement, special types of joints are placed, which are welded together with the profile and additionally reinforce the structure of the wing itself. The reinforcement inside the wing profile is 2mm thick. The white color of the profile comes in combination with gray tires, while the other colors and wood decor are made with black gasket rubber. Along with the white door, there are white doorknobs and hinges as standard.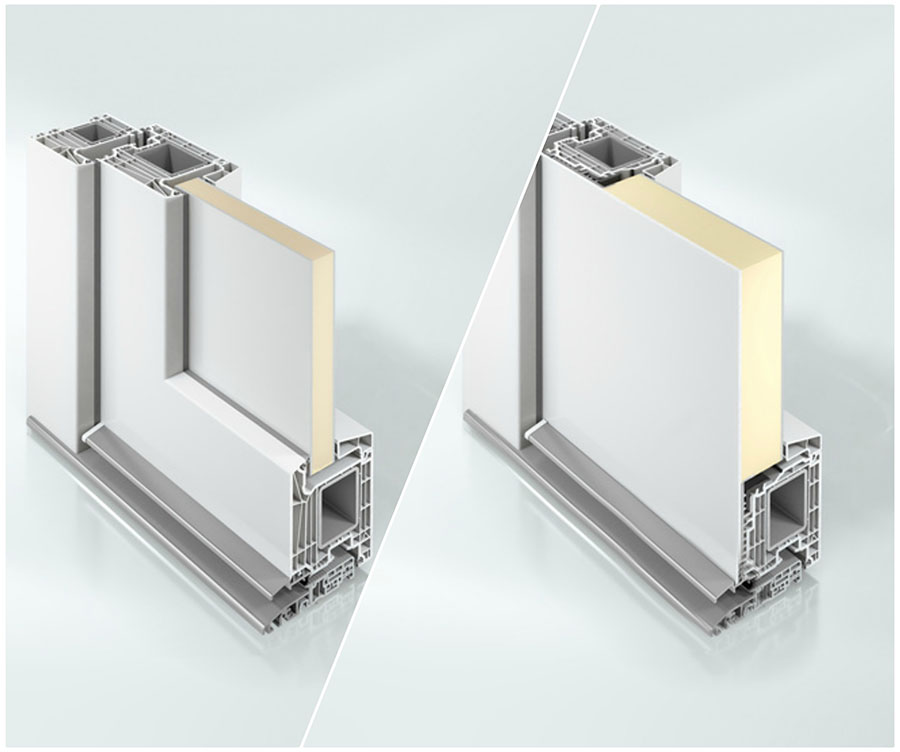 What further characterizes this system is the ability to create a door with a panel inside the sash, but also with a panel across the sash on the outside of the door, the so-called. a hidden wing that gives the door an elegant look.
MR PVC SISTEM D.O.O. is offering 4 different PVC window systems....