Mosquito nets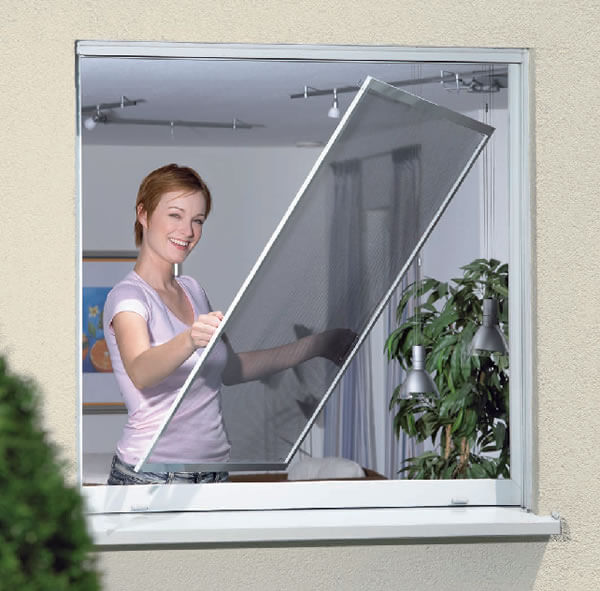 Mosquito nets
are part of the window accessories and it is most comfortable to plan their installation along with the windows. There are several types of mosquito nets systems and depending on its location and the needs of the customer, we choose the right one. Fixed mosquito nets are practically a net inserted into an aluminum frame that is fixed to the window pane and is no longer able to move. This is generally recommended for small openings or those that are less commonly used to transfer items through that opening. This makes the mosquitoes the cheapest option.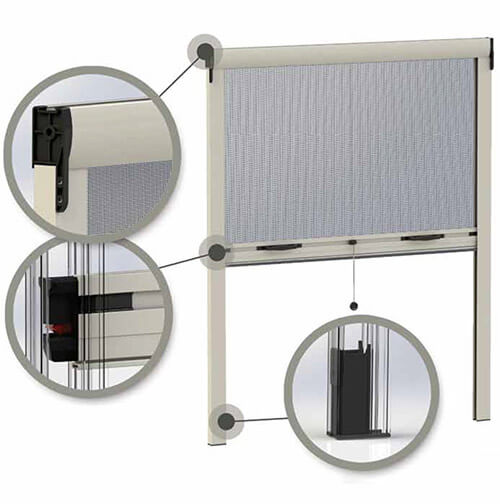 Roller mosquito nets can be differentiated whether they are installed with a window that has a shutter or one that does not have a shutter. With roller blinds, the most comfortable solution is when the shutter box can hold the mosquito net and it slides along the same guide as the shutter and is integrated into it. These types of mosquito nets can only be installed together with the window and shutters, retrofitting is not recommended. For windows without shutters, the mosquito nets can be installed independently and have their own aluminum box and guides. They can be installed even after the window is installed. Due to the long life of the mosquito nets, it is necessary to keep them in the open position in winter and to close them during drafts and strong wind.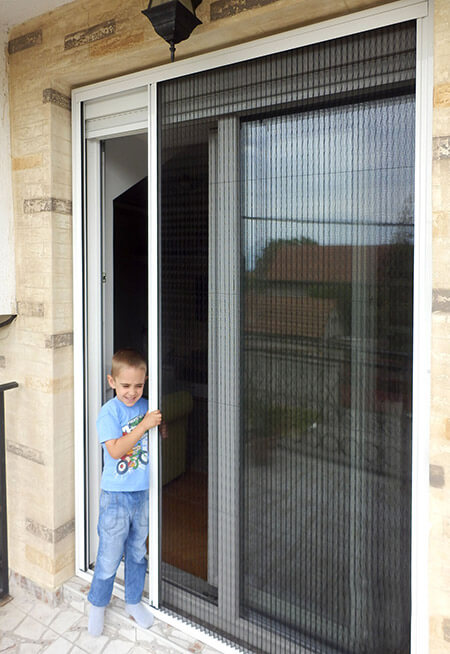 Plisse mosquito nets Plisse mosquito nets is sliding mosquito nets that are easily opened by shearing aside as an accordion. In the open position, the mesh is folded into its own aluminum box and thus protected from outside in winter. They are suitable for larger openings. They can be installed on front doors, windows and balcony doors.
MR PVC SISTEM D.O.O. is offering 4 different PVC window systems....