Aluminum joinery is a product that is intended for large surfaces that require durability, strength and lightweight construction. Elegance is what differentiates aluminum joinery and when you decide on it the price is not what should be the deciding factor.
Aluminum is synonymous with fine processing, precision, exclusivity and good taste. Here you can choose from systems with different capabilities, a wide variety of colors and sophistication that will give every object a touch of luxury.
---
Aluminum joinery
We use the profiles of the Greek manufacturer Alumil and German producer SCHUCO in the production of aluminum joinery.
The basic division of aluminum joinery refers to joinery with thermal bridge or thermal break and the one without it – cold aluminum.
Aluminum joinery with thermal break is intended mainly for residential and buildings that require thermal insulation.
Cold aluminum is intended for bulkheads, interior joinery or for elements where thermal insulation is not the primary function but strength and durability.
ALUMINIIUM WITH THERMAL BRIGE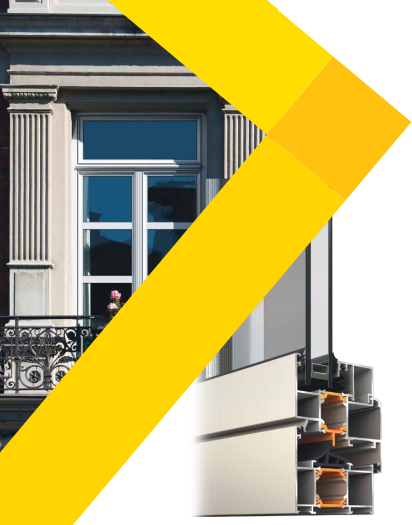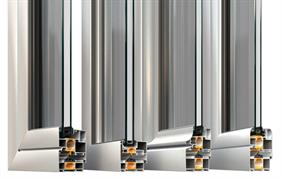 Alumil M11000 SMARTIA is a heat-insulated aluminum profile which, due to its wide choice of solutions and different profile design (flat, rounded, classic), is widely used for both residential and commercial buildings (window, balcony and front door solutions). It is characterized by high savings thanks to the high energy efficiency of the profile. Thermal insulation-Uf = 2.3-2.9 W / m2K. It comes in the form of a tilting and tilting system with an advanced security system and a high degree of sound insulation (up to 46 dB). It also has increased static stability in harsh weather conditions. In summary – a high benefit for a lower price.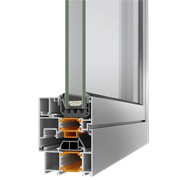 Alumil S67 SMARTIA is the new complete Tilt & Turn system of ALUMIL, which combines outstanding thermal insulation performances along with high construction flexibility and exceptional design.
Advantages
Very good value for money
High Energy Efficiency
Special solutions for hotels
Increased level of security
High level of sound insulation
High functionality
Increased static loads and functionality in case of severe weather conditions
Flexibility in construction
Ease of access according to specifications for people with special needs and children
Modern design for windows with either flat or curved line
High quality with certified performances

ALUMINIIUM WITHOUT THERMAL BRIGE
---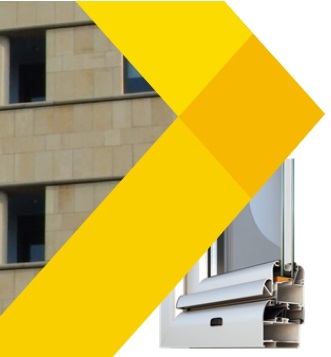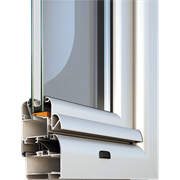 Alumil M9400 COMFORT is one of the most complete aluminum cool systems for windows and doors. It is most widely used for office buildings, interior fixed partitions and partition doors. It is suitable for closing large positions. Provides the perfect aesthetic image both on new and in restoration of existing objects

---
MR PVC SISTEM D.O.O. is offering 4 different PVC window systems....