Aluminum joinery is a product that is intended for large surfaces that require durability, strength and lightweight construction. Elegance is what differentiates aluminum joinery and when you decide on it the price is not what should be the deciding factor.
Aluminum is synonymous with fine processing, precision, exclusivity and good taste. Here you can choose from systems with different capabilities, a wide variety of colors and sophistication that will give every object a touch of luxury.
---
Aluminum joinery
We use the profiles of the belgian manufacturer Aliplast in the production of aluminum joinery.
The basic division of aluminum joinery refers to joinery with thermal bridge or thermal break and the one without it – cold aluminum.
Aluminum joinery with thermal break is intended mainly for residential and buildings that require thermal insulation.
Cold aluminum is intended for bulkheads, interior joinery or for elements where thermal insulation is not the primary function but strength and durability.
ALUMINIIUM WITH THERMAL BRIGE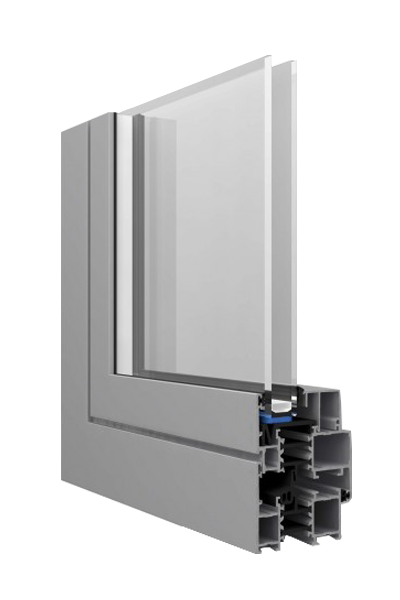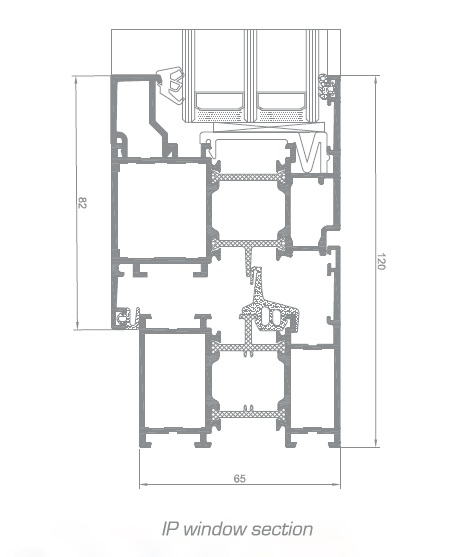 Aliplast Imperial system IMPERIAL is designed for windows, doors and shop windows with high thermal insulation parameters. Glazing options are from single glass -6mm to 45mm -duble or triple glass.
System is desiged for use in residential and public buildings, and also allows designing modern window solutions in multiple variants. Also have option of installing windows in facade systems. Thermal insulation UF is 1.57W/m2K.

Additional thermal insulation can be achieved with special inserts in thermal barriers (IP i+).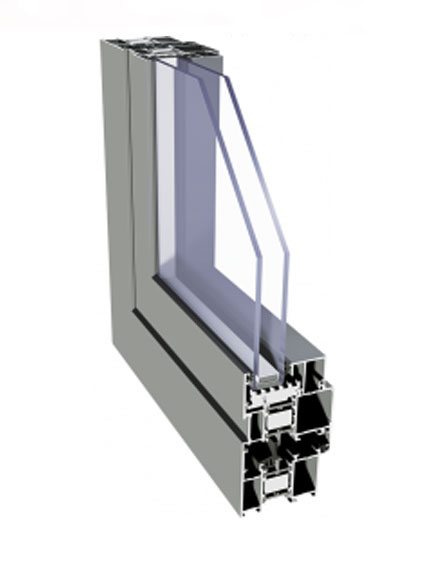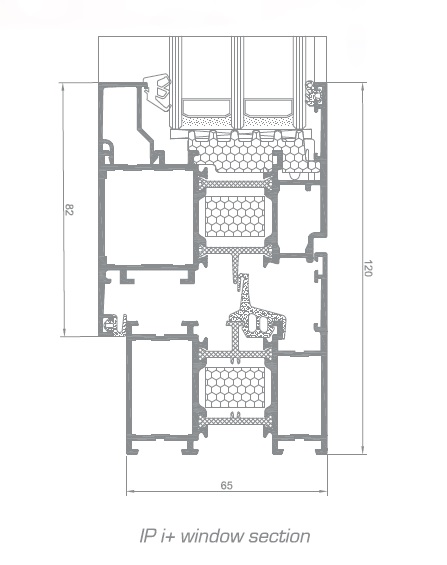 ---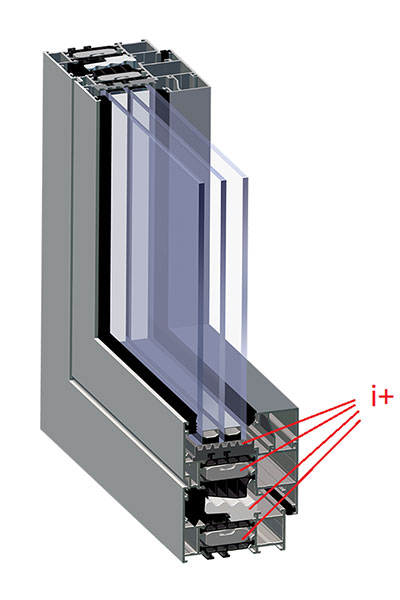 Aliplast Genesis 75 is modern aluminium system for designing windows and doors requiring very good thermal insulation based on 75 mm deep sections use to build frames.
A wide range of sections/profiles available in the offer of the Genesis 75 system is used to design modern windows, doors and display units that ensure high functionality.
Genesis 75 system incorporates modern insulation materials that have just been launched onto the market.GN 75 system also allows to make a corner-to-corner combination of 90 degrees to achieve an impressive glass surface.
Additional thermal insulation can be achieved with special inserts in thermal barriers (Genesis 75 i+ – Uf thermal insulation is 0.84W/m2K). I+ is special equipment for Genesis 75.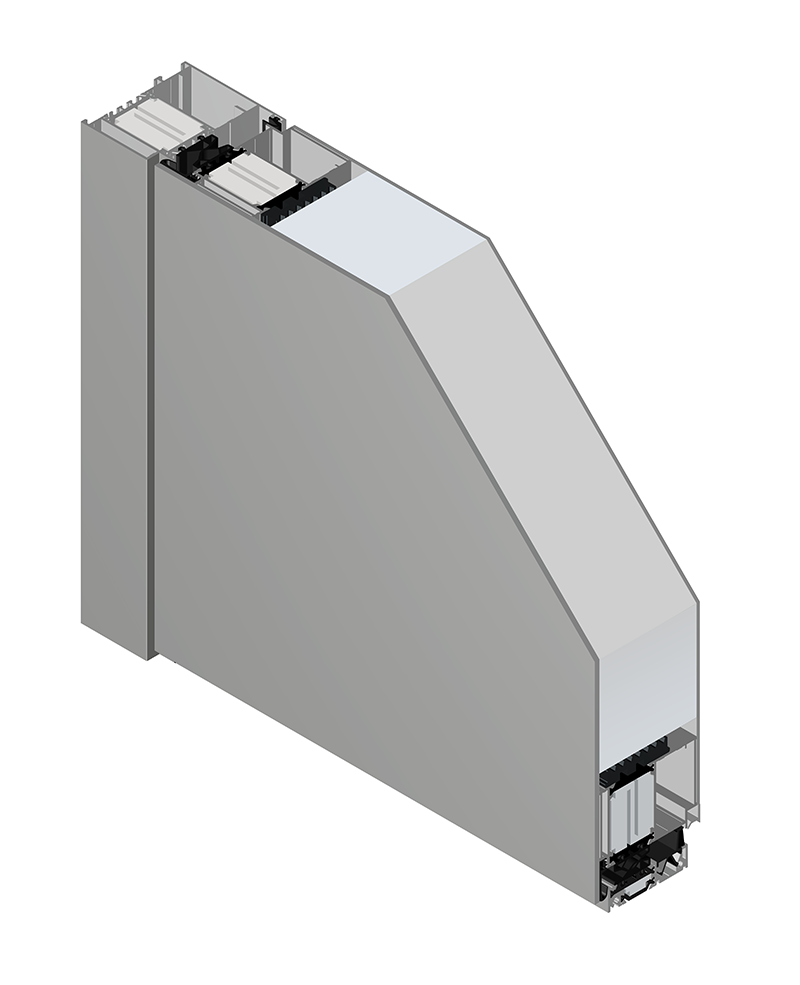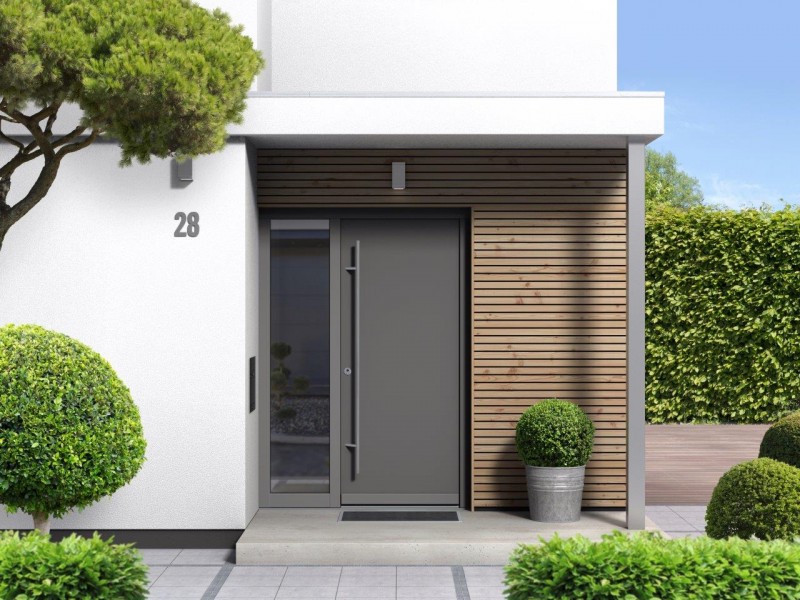 Aliplast Genesis 75
has a specially designed panel door system. This door can be designed with ordinary or automatic threshold (automatically raising/lowering with closing/opening door). I+ add-ons can be implemented on Genesis 75 panel doors.

---
ALUMINIIUM WITHOUT THERMAL BRIGE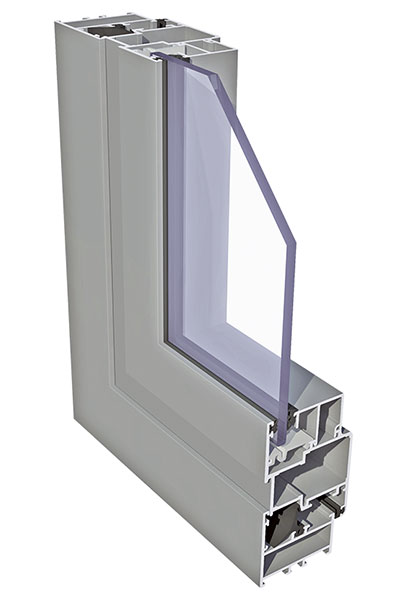 Aliplast Econoline is system designed for designing windows and doors without thermal insulation. Econoline is compatible with all other Aliplast systems: shared glazing strips, gaskets, corner shapes and hardware. The system is designed for designing elements of interior and exterior architecture without thermal insulation: windows, doors, segments of partition walls for general use in public and industrial buildings (in office spaces).

---