SLIDING AND FOLDING PVC
1. Tilting and sliding system – PSK PORTAL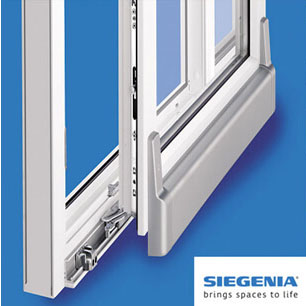 The most popular sliding system in south Europe with excellent features in both PVC and aluminum systems. Provides excellent breathing and security for your home. Also known as the COMBI SYSTEM.
---
Lift-sliding systems
Lift-sliding system ULTRAGLIDE

Aliplast Ultraglide is system featuring improved thermal performance, used to design sliding and lift-sliding structures. Ultraglide sliding structures are intended for residential buildings, mainly private and public buildings. Adapted to the latest requirements relating to thermal performance, aesthetics and safety; available system options: UG low-threshold version, UG – 90° angular solution. With its parameters makes it possible to design structures with vary large dimensions of sliding leaves – maximum structure dimensions available in the system: leaf height – Hs = 3300 mm; leaf width – Bs = 3200 mm.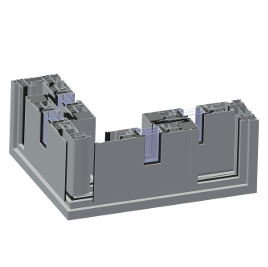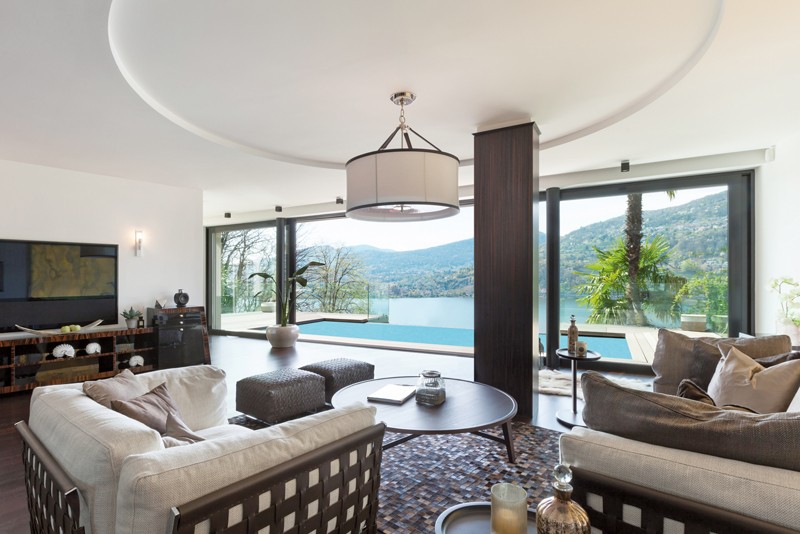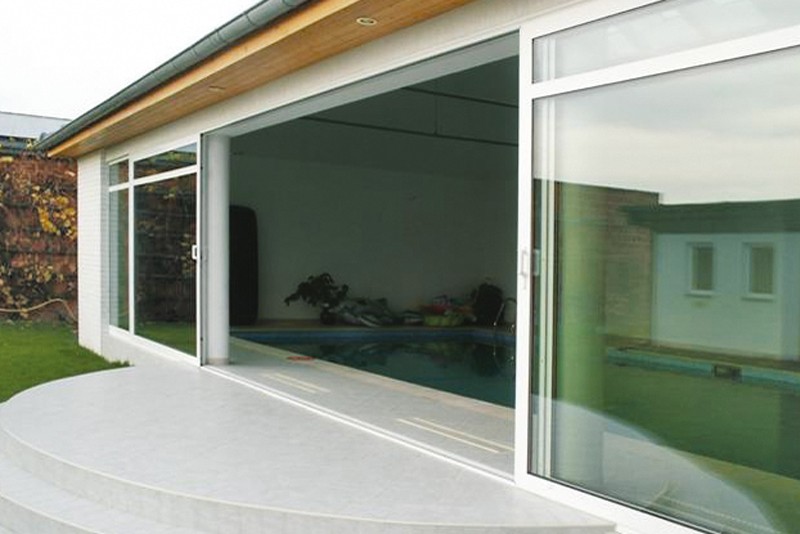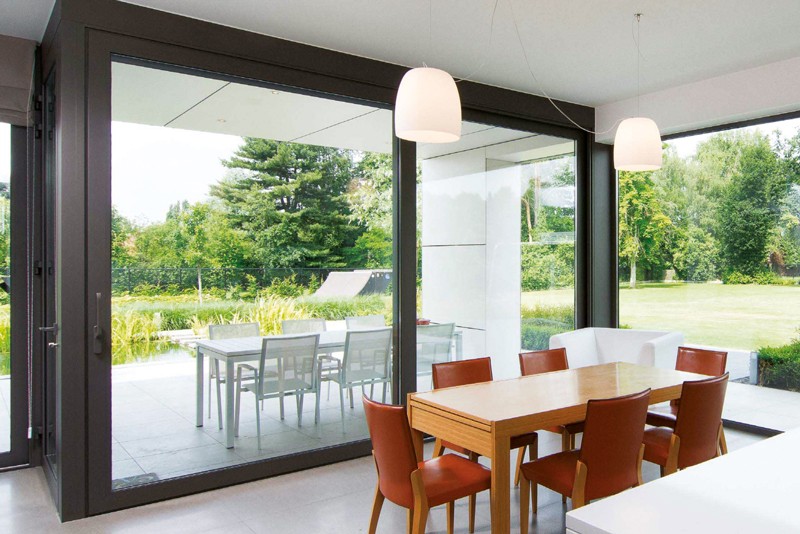 ---
Harmonic system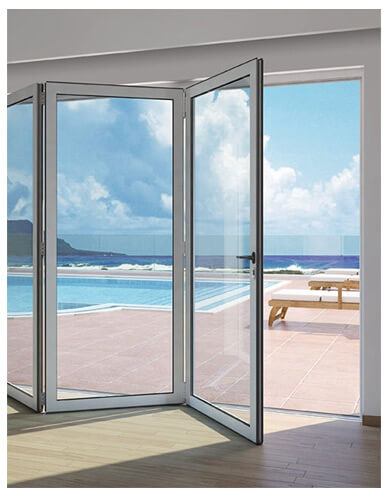 Accordion system
Designed and developed to meet all the requirements of closing large openings in both residential and commercial areas. Can be used in aluminum and PVC systems. All wings can be folded into one end of the opening to take up less space. Ideal for transparency, harmoniously tying indoor and outdoor.